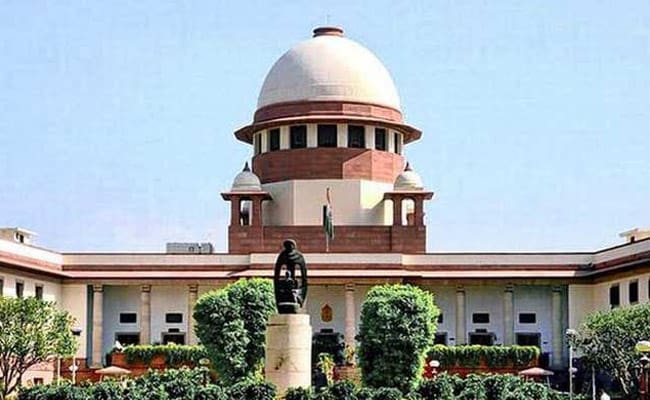 SC asks Manipur govt to file report on law and order, rehabilitation
The Supreme Court on Monday (July 3) asked the Manipur government to file an updated status report detailing the steps taken to improve the law and order situation in the state and to rehabilitate those hit by ethnic violence.
Chief Justice DY Chandrachud and Justices P S Narasimha and Manoj Misra listed a batch of petitions on the issue for hearing on July 10.
The judges asked Solicitor General Tushar Mehta, who appeared for the Manipur government, to file the status report and said: "It should have details like rehabilitation camps, law and order and recovery of arms."
Also read: Manipur: Shootout leaves 3 dead, 5 injured; militant outfits lift roadblock
Mehta provided details of the deployment of security forces and the latest law and order situation and said curfew in the state has been cut to five hours from 24 hours.
He said that police, Indian reserve battalions and 114 companies of paramilitary forces were deployed in the state.
Mehta argued that senior advocate Colin Gonsalves, appearing for Kuki groups, should not give the case "a communal angle".
State-sponsored violence?
Gonsalves argued that militants came on a news programme and vowed to annihilate the Kukis but no action was taken against them. He alleged that the violence against Kukis was sponsored by the State.
The apex court is dealing with several pleas including one by a ruling BJP MLA challenging the high court order on Scheduled Tribe status to the Meitei community.
One NGO, Manipur Tribal Forum, has moved the apex court seeking that the Army should protect the minority Kuki tribals in Manipur and action against communal groups attacking them.
Also read: Opposition seeks President's Rule in Manipur over seized 'Chinese rifles'
Gonsalves submitted that 70 tribals have been killed in ethnic violence despite solemn assurances that nobody will die.
The solicitor general opposed the request for an urgent hearing, saying security agencies were doing their best to stem the violence.
The main matter pertaining to the Manipur High Court order for grant of Scheduled Tribe status to the majority Meitei community, which triggered all the violence, has been posted for hearing on July 17.
More than 120 people have lost their lives in clashes between the Meitei and Kuki communities.
Also read: Manipur violence | Wanted to resign as I was hurt, thought lost people's trust: CM Biren Singh
Meiteis account for about 53 per cent of Manipur's population and live mostly in the Imphal Valley. Tribal Nagas and Kukis constitute another 40 per cent of the population and reside in the hill districts.
(With inputs from agencies)