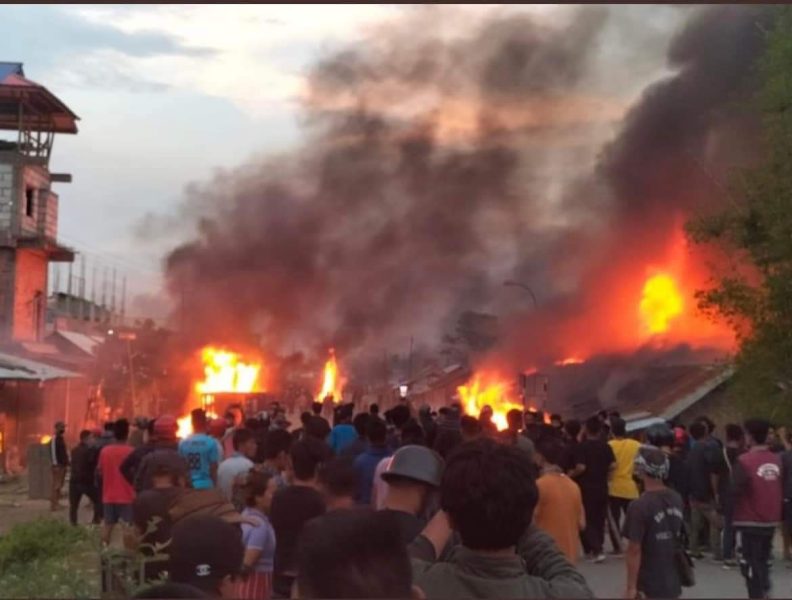 Saying it wants the political executive not to ignore the situation in Manipur, the Supreme Court on Wednesday asked the state government to file a fresh status report on steps taken for security and rehabilitation of the violence-hit people.
A Bench headed by Chief Justice DY Chandrachud said it won't deal with the legal issues stemming from the Manipur High Court's move to grant reservation to the majority Meitei community as the order has been challenged in a larger division bench in the state.
Also Read: Manipur CM Biren Singh rejects demand for separate administration for Kuki areas
"Law and order is a state subject. As the Supreme Court, we will ensure that the political executive does not turn a blind eye to the situation," said the judges including P S Narasimha and J B Pardiwala.
The top court took into account security apprehensions of Kuki and other tribal communities in Manipur. It told the chief secretary to take steps to ensure peace and tranquillity in the villages referred to by tribals.
Tribals and court
It said the tribals can move the division bench of the Manipur High Court with their grievances over the quota.
It asked the state government to file a fresh status report on relief, security and rehabilitation measures to help violence-hit.
The Manipur government said it took measures to provide relief to affected persons. More than 46,000 people have been rescued and over 3,000 stranded ones have been taken to airports to enable them to leave the state.
Also Read: Manipur: Over 5,800 people have fled to Mizoram, say officials
More than 50 people have been killed in clashes between tribals living in the Manipur hills and the majority Meitei community residing in the Imphal Valley over the latter's demand for Scheduled Tribe status.
Earlier, the top court had expressed concern over the huge loss of life and property in the state and asked the Centre and the Manipur governments to step up relief and rehabilitation efforts.
(With agency inputs)