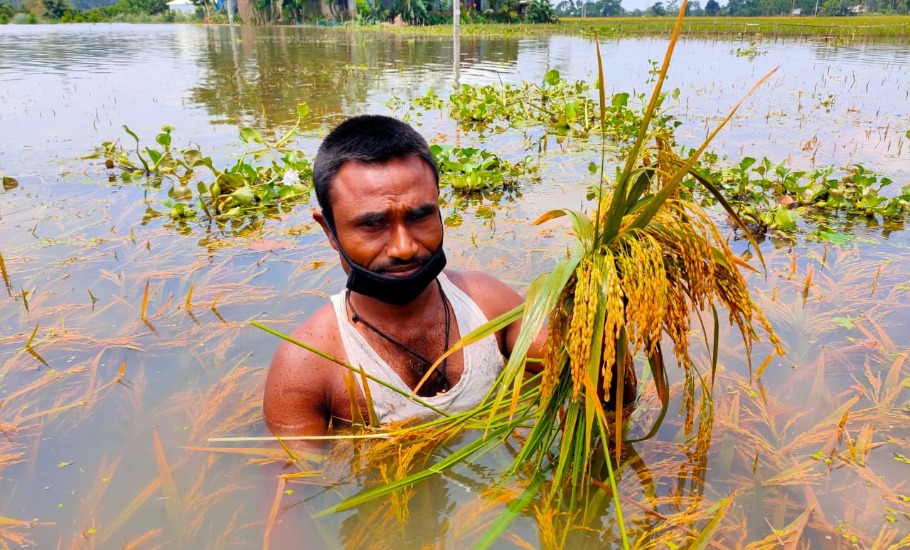 For Kunjalata Rabha, social distancing and other norms essential to stay safe amid the COVID-19 pandemic, are useless at the moment.
Rabha, a resident of Lakhipur in Assam's Goalpara district, fails to understand how she would follow such guidelines in the relief camp where she was shifted after her village was inundated due to the recent flood.
"We have been staying here at the relief camp for the last two days. Once the floodwater recedes, we are hoping to get back home. It's very congested here; we are staying together with other families from our neighbourhood," she said.
Advertisement
Rabha doesn't exactly know what the term 'social distancing' means, but has heard that people shouldn't stay close to avoid getting infected by COVID-19.
Amid the spike in COVID-19 cases, the number of flood-affected people is increasing in Assam.
"Here, it's not possible to stay away from each other," she added.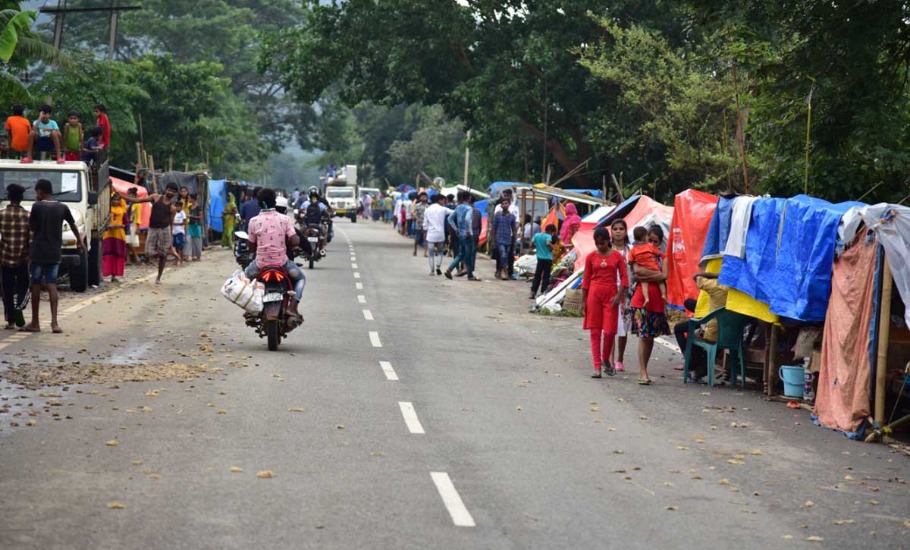 For many like her who have been staying in relief camps, life has become difficult. Experts believe that under such circumstances, the community spread of COVID-19 is more likely.
In Lakhipur alone, 1,66,406 people have been affected due to the flood as per information shared by the Assam State Disaster Management Authority (ASDMA). More than 2.71 lakh people have been affected in 11 districts of the state, while one person has died so far.
Assam has reported a total of 798 positive cases of COVID-19 till May 28 morning.
For the farmers who were already hit hard by the lockdown imposed in wake of the pandemic, the flood has doubled their troubles.
"Even if we survive COVID-19, our families will die of starvation. We are clueless what to do. The paddy fields have been inundated by floodwater and if the water remains stagnant for several days, the crops will go waste," said Iddris Ali of Goroimari in Kamrup district.
Related news: Nature's fury, migrants' influx deepen COVID crisis in Bengal, Assam
Ali had cultivated paddy in his land of seven bighas, but the crop is now under water. "It was time for harvest. I could cut a few, braving the chest-high water," he added.
This is only the first wave of the flood. Brahmaputra and some of its tributaries are flowing above the danger level in several areas. At least 16,720 people have taken shelter in relief camps.
With the spike in COVID-19 cases, most of the hospitals in Guwahati dedicated for treating such infections, are now getting filled up with patients. This has led the state health department to ready other hospitals for treating COVID-19 patients.
Meanwhile, in neighbouring Arunachal Pradesh, continuous rainfall had triggered landslides in several places, killing at least three of a single family in Dibang Valley district two days back.