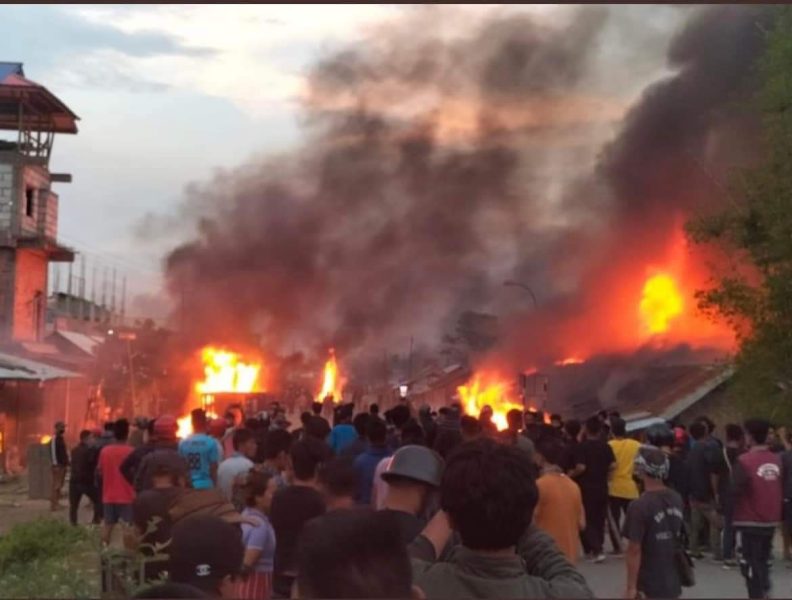 Annu Doungel, 67, and five of her family members hurriedly packed up bags taking some rice and a few utensils and fled to the jungle on foot, trekking around two hours in the dark leaving Bethel, a tribal village 30 km to the northwest of Imphal, which till the other day was an abode of peace.
Doungel and her husband, both retired government employees, are now staying in makeshift camps made of tarpaulin and bamboo, along with their sons and grandchildren. Other family members were not at home when they had to leave hastily. She has managed to bring from home some rice, but for everything else, they depend on the produce the jungle offers — water from streams, and wild vegetables and edible leaves from plants in the forest.
Watch | Why Manipur's Kukis and Meiteis are at war, and how the violence is panning out
"We left in the wee hours on Thursday after attacks on villages inhabited by non-Meitei people. We heard that group armed with guns and machetes are coming and burning village after village," Doungel told PTI over the phone. Doungel and her family abandoned their home in remote Bethel village in Kongpokpi district and fled after hearing gunshots.
The elderly woman's family members were among hundreds of people who have been forced to take refuge in the jungle. "We packed our bags along with rice and a few utensils and trekked for 2 hours braving darkness until we felt we had reached a safe spot high up in the hills," she said.
Sobbing, Doungel lamented that her dream of returning to live in Bethel post-retirement has turned into a nightmare. In exasperation, she demanded that displaced people like her be provided with guns to protect themselves.
Also read: Manipur: CRPF officers asked to oversee security forces, RAF deployed
"Here I am running away from the village I thought would be the most peaceful place after retirement. Please send the army and tell them to provide us guns so we can protect ourselves," she said. An otherwise peaceful village, Bethel has about 35 families and according to Doungel, everyone has fled the hamlet.
(With Agency inputs)