Jubilant Trinamool Congress (TMC) workers burst crackers in Kolkata on Tuesday (February 12) afternoon as soon as the early trends in the Delhi election results indicated a massive victory for the Aam Aadmi Party (AAP).
Trinamool workers celebrated the victory of AAP as though it was the triumph of their own party. An elated TMC supremo and West Bengal chief minister Mamata Banerjee too did not wait till the announcement of the final results and went off the block to congratulate her Delhi counterpart Arvind Kejriwal for his party's "impressive victory."
Soon after, at a TMC workers' convention in Bankura district, she announced, "My friend Kejriwal's party has defeated the BJP. The AAP has already reached the three-fourth mark in the Delhi assembly. The BJP, which has earlier lost Maharashtra and Jharkhand, is becoming a stateless party. In 2021, the party will meet a similar fate in Bengal."
Advertisement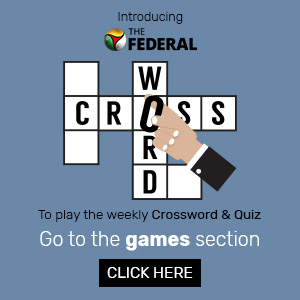 Common thread
The TMC has reasons to be jubilant, as apart from their common poll strategist Prashant Kishor, the two parties have many other commonalities. Banerjee and her supporters hope those common traits would also hold good for them against the BJP when the state goes to poll next year.
Just as for the AAP in Delhi, social welfare schemes or freebies, have played a key role in TMC's success in West Bengal. From birth to marriage to death, there is a dole for all stages of life in Mamata Banerjee's West Bengal. So far this dole politics has paid dividends to her, and Kejriwal's victory in Delhi has only reinforced the belief that it could be an effective antidote to BJP's politics of polarisation.
Related news: With eye on 2021 polls, Bengal's Trinamool govt presents populist budget 
Just a day before the results of the Delhi assembly elections were announced, the West Bengal government in a Kejriwal-like move, promised free power of up to 25 units a month, which is likely to benefit around 35 lakh consumers, in its last full budget.
Adding to the state's long list of existing direct cash transfer benefit schemes, finance minister Amit Mitra also announced ₹1,000 monthly pension for senior citizens in Scheduled Caste and Scheduled Tribes who are not covered under any other pension scheme, targeting around 25 lakh beneficiaries.
"Bengal has a much bigger population than Delhi and 92 per cent of our population is covered by at least one welfare scheme. For newborn we have 'Sabujshree' scheme and for the dead we have 'Somobyathi' under which a financial aid of ₹2,000 is provided to the next of kin of a deceased who are too poor to bear the funeral cost of their departed," she told the party workers at Bankura, where the BJP made deep inroads in 2019 Lok Sabha elections.
Banking on Didi's image
Banerjee also reminded the workers that 7.5 crore people in the state are enrolled under the state-run Swastha Sathi programme and similar number of people are also getting rice at ₹2 per kg, giving a clear indication that she would seek re-election, eyeing a Kejriwal-like hat-trick of victories in assembly polls, on the basis of welfare measures undertaken by her government.
For that to happen, the party is also pinning its hope on another common advantage it shares with the AAP– that is its strong chief ministerial face. Like Kejriwal in Delhi, Banerjee is also hugely popular in Bengal. And since the BJP has no leader in the state of her stature, the TMC taking a cue from the AAP's election manual could also turn the 2021 battle as a contest between Banerjee and BJP's local leaders to its advantage as Kejriwal successfully did it in Delhi.
Having said so, even Banerjee knows it too well that for Bengal's election results to follow Delhi's pattern, her party would have to overcome many challenges, some even coming from within.
Related news: Bengal BJP evaluating leaders' performance, set for major overhaul
Unlike the AAP, almost a decade-long association with power has tainted the TMC's image with several of its leaders being accused of corruption and taking "cut money" to hand out the benefit of welfare schemes to beneficiaries.
Banerjee is fighting hard to give an image makeover to the party. "I prefer the party workers who are not self-seeking and work selflessly for the people living in huts," she told the workers.
In Bengal election, again unlike in Delhi, the CAA and NRC— the trump cards, the BJP pulled out of its hats to gain ground in Assam and West Bengal— will have a greater ramification. Hence, Banerjee will not have the luxury of Kejriwal to take the middle ground on the contentious issue to blunt its potency to polarise votes. On this crucial issue, Banerjee will have to confront the BJP head on to win the battle of ballots.
Related news: New lessons: How a Bengal madrasah is a niche for Hindu students