If you thought madrasahs catered only to students from the Islamic community, a school in West Bengal will make you change your opinion.
Of the 68 students appearing for the secondary examination from Agordanga High Madrasah (AHM) at Keturgram in Purba (East) Bardhaman district, 23 are Hindus. They are among the 70,000 students who will be appearing in the school-leaving examination conducted by the West Bengal Board of Madrasah Education (WBBME), busting myths of these institutions' being exclusive Muslim education centres.
This year alone, Hindus constituted around 18 per of the total students taking the examination that started on Monday (February 10) with Bengali/Urdu first language paper, taking forward the state's legacy of Hindus pursuing academics in madrasahs.
Advertisement
Related news: FM allocates ₹99,300 crore for education sector in FY21
According to WBBME, this is a slight rise from 12.77 per cent Hindus who sat for the examinations last year. Three Hindu girls — Pupiya Saha, Sathi Modak and Arpita Saha from the madrasah scored over 90 per cent marks last year.
This year too, this madrasah, situated on the banks of Ajay river, some 103 km from Kolkata, is pinning its hope on students like Saukat Saha and Rani Mukherjee among several other Hindu students to score top marks.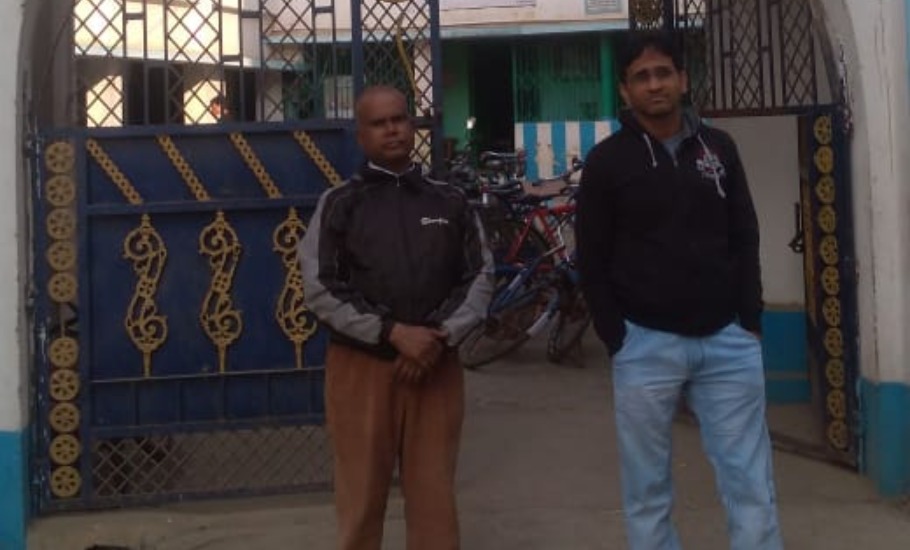 "Since its inception in 1925, Hindu students have been an integral part of this Madrasah, like many other such institutions in West Bengal," said Sibaram Saha, a clerical staff at the madrasah and an alumnus of the institution.
"I passed out of this institution in 1983 after studying here till class 8. Those days it was not a High Madrasah as it is today," Saha said.
He said at present 45 per cent of the 751 students of this institution are Hindus. Initially, Hindus opted for this learning centre to pursue their academics as there was no other educational institution in the vicinity.
Gradually, as the students of this madrasah, both Hindus and Muslims, started to excel noticeably, residents of this Muslim-dominated locality started preferring it over other government-run schools that came up later.
Related news: Campuses under siege – Saffronising education, suppressing dissent
"There are three high schools in Agordanga at present. But still, not only do we get the maximum number of students but that too from both Hindu and Muslim communities, who have been living harmoniously here for ages," Saha told The Federal over the phone.
Endorsing his view, Sujit Kumar Saha, father of Saukat, admitted that he had enrolled his daughter Chandrima, who is now studying in class 5, in this institute because of its better academic record.
Incidentally, Saha was also the student of this Madrasah.
"There are lots of unfounded rumours created around madrasahs, depicting them as communal education centres. It is high time we change this misconception," he said.
Apart from students, many teachers in this Madrasah are also Hindus. For instance, Sanatan Goswami teaches history, Atanu Goswami and Rajesh Dutta teach Bengali, Somani Roy takes English classes while Arup Mandal is a work education teacher in the institute.
At present, there are 614 recognised madrasahs in West Bengal. Of this, 400 are high madrasahs. Unlike the popular misconception, apart from two Arabic subjects, the medium of instruction in these institutions is Bengali and they follow, almost entirely, the West Bengal Secondary Board's syllabus, the board sources said.
Related news: Belur caught between philosophy and pragmatism as BJP pushes Hindutva in Bengal
"There are only two papers of 100 marks each that are in Arabic — Arabic and Advanced Arabic, the latter being optional," said Sibaram Saha.