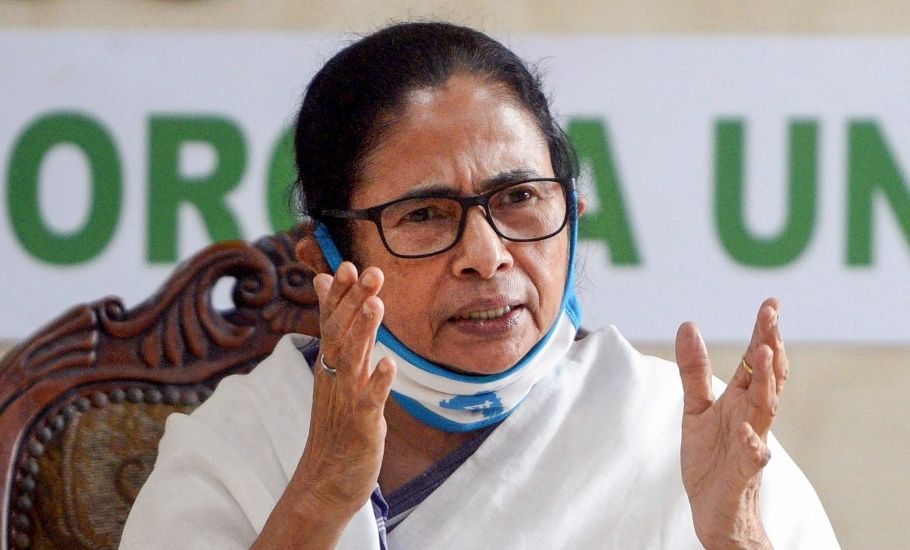 West Bengal Chief Minister Mamata Banerjee is miffed at the Election Commission's (EC) decision to hold the assembly elections in the state in eight phases.
The Trinamool top boss compared the Bengal poll schedule with that of Assam (three phases) and Tamil Nadu (one phase). "Has this decision been taken on the advice of (PM Narendra) Modi and Amit Shah? Has this been done to facilitate their campaigning? So that they can finish Assam and Tamil Nadu before coming to Bengal? This won't help BJP. We will demolish them," Banerjee said at a press conference in Kolkata on Friday (February 26), immediately after the EC announced dates for polls in four states and one Union Territory.
Also read: In poll season, Mamata adds 'Maa' to birth-to-death welfare schemes
The Trinamool leader also objected to holding elections polls in the same districts in different phases. "I respect EC's decision, but why break-up the districts. South 24 Parganas is our stronghold, voting there will be held in 3 different phases. Has this been done as per Modi and Shah's convenience?" she said.
"I request the Election Commission to consider West Bengal as their own state, not through the eyes of BJP," Banerjee said.
The Bengal CM also trained her guns at Home Minister Amit Shah. "The Union Home Minister should work for the country. He cannot misuse his powers for elections here. We welcome the PM but he cannot misuse his powers for West Bengal polls," she added.
Banerjee also accused the Modi government at the Centre of misusing their powers for a state election. "If they do it, then, it will be a big blunder, then, they will have to face the music. We are common people, we will fight our battle. I request the EC to stop misuse of money. BJP has sent money to all districts through agencies," she alleged.
Also read: Assembly polls in 5 states from Mar 27; Bengal to vote in 8 phases, Assam in 3
The Election Commission of India on Friday declared the election schedule for four states — West Bengal, Assam, Tamil Nadu and Kerala, besides one Union Territory – Puducherry.
The elections in West Bengal will take place in 8 phases (March 27, April 1, April 6, April 10, April 17, April 22, April 26 and April 29). Assam will see three-phase voting starting March 27. Assembly elections in Tamil Nadu, Kerala and Puducherry will be held in single phases on April 6.
The counting of votes will be held on May 2.