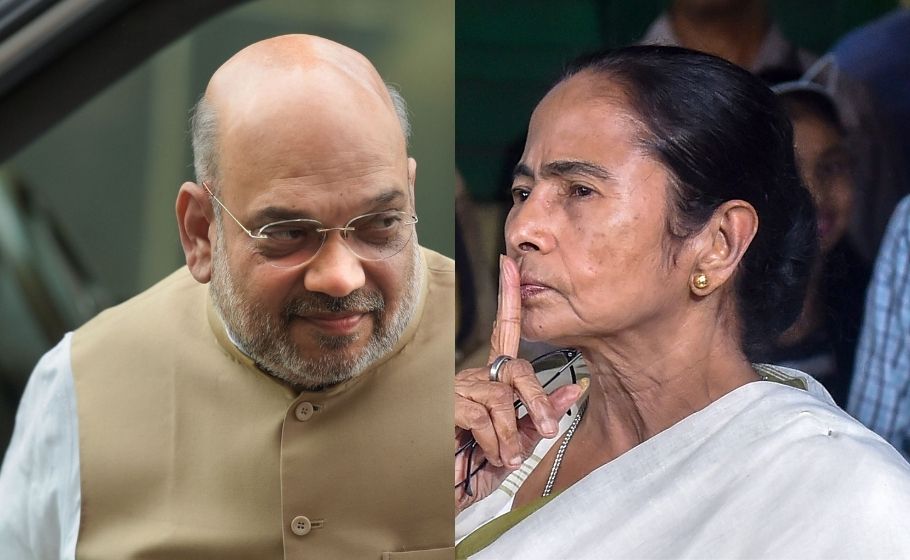 A day before, Union home minister Amit Shah starts his two-day visit to Bengal, the Trinamool Congress (TMC), the BJP's primary target in the Assembly polls in the state next year, has been roiled by a few more exits after senior leader Suvendhu Adhikari.
On Friday (December 18), two big shots resigned from the primary membership of the Mamata Banerjee-led party. MLA Shilbhadra Dutta and TMC minority cell leader Kabirul Islam resigned on Friday. With four big leaders quitting in the last 24 hours, the crisis has deepened for Bengal's ruling party.
Shilbhadra Dutta had openly spoken against TMC poll strategist Prashant Kishor's interference in selecting party candidates for the state election. "I will not resign as MLA. Why should I? I have won with people's votes. If I go, where will they go?" Dutta told reporters after resigning from the party membership.
On Thursday (December 17), Suvendu Adhikari handed over his resignation, followed by Jitendra Tiwari of Pandaveswar. Tiwari's associate, Cop Diptanshu Chowdhury (retd), resigned from the post of South Bengal State Transport Corporation.
The Assembly Speaker, Biman Banerjee, has refused to accept Adhikari's resignation  saying it didn't seem "genuine and voluntary". He has called for a meeting with Adhikari on Monday.
Many more TMC workers have resigned from lower positions. A good number of the rebels is likely to join the BJP in Amit Shah's presence.
Also read: Sunny Deol, Kangana, Suvendu: How Centre uses X,Y,Z on its favourites
Trinamool chief Mamata Banerjee has said leaders exiting the party is not a worry. "Some people will come and go with the tide, but the real Trinamool is intact," the Chief Minister said at a rally in Cooch Behar recently.
The exit of leaders started with Mukul Roy, the Chief Minister's right-hand man. He joined the BJP in 2017. Roy, facing investigations in the Narada sting operation case and the Sharada ponzi scam, helped the BJP put up an impressive show in last year's Lok Sabha elections.
Suvendu Adhikari, largely responsible for Trinamool's victory in the 2016 state polls, can be an asset for the BJP, too. The Adhikari family is said to have control in more than 50 seats in the western part of the state.
NDTV reported that another Trinamool leader, MP Sunil Mondal, is also on his way out.