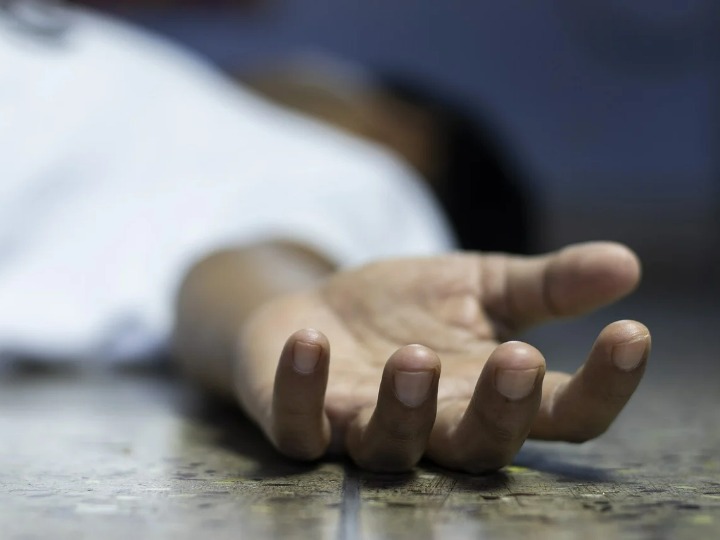 From suicide to possible murder: IIT-Kgp student's mother waits to know 'reason'
For the family of Faizan Ahmed, the third-year IIT Kharagpur student whose death was dismissed as suicide in October last year, the wait for truth has been long and painful. It is only now that the second autopsy, under the order of Calcutta High Court, has revealed that his death was possibly "homicidal in nature" that the family feels they are closer to the truth.
His mother Rehana Ahmed has said her only wish is to know why her son was "killed", The Telegraph reported. It has taken the world eight months to be convinced that Faizan did not kill himself, she told the newspaper, adding that his "murderer's" identity and punishment were secondary to her.
Ante-mortem injuries
The family has believed since the beginning that Faizan did not die by suicide. They lodged a murder complaint with West Midnapore police shortly after the 23-year-old's death on October 14, 2022. But the police closed it as a case of suicide after the autopsy, conducted at the Midnapore Medical College and Hospital, found nothing suspicious.
Also read: IIT-Madras student found hanging in his room; 4th case in two-and-a-half-months
However, the family filed a petition in Calcutta High Court, which ordered a second post-mortem. Accordingly, Faizan's body was exhumed in Dibrugarh, his hometown, and brought to Kolkata.
In his report, the forensic expert who conducted the second post-mortem at the Calcutta Medical College and Hospital on May 27 wrote: "Faizan's death was due to profuse bleeding causing haemorrhagic shock and combined effect infused over chest and over head." The report added there were "ante-mortem injuries. Homicidal in nature".
Court questions omission
Expressing surprise that the first autopsy missed the injury marks on the back of Faizan's head, Justice Rajasekhar Mantha last week ordered the director of Central Forensic Sciences Laboratory (CFSL), Rajarhat, to inquire into the circumstances under which the omission occurred.
Observing that "serious questions" needed to be addressed by police and the investigating officer, the court said the matter now becomes a likely murder investigation. Justice Mantha has directed that the IO will be free to add additional sections to the FIR and include other persons as accused. The court also came down heavily on IIT Kharagpur for its poor handling of the case.
Also read: IIT suicide case: Special court grants bail to student arrested on abetment charges
Faizan's father had sought an investigation by a special investigation team (SIT) into his son's death in the petition.
Rehana told The Telegraph that she had seen blood on Faizan's body and his face had turned blue. She told the newspaper that the police had silenced her when she had asked about it. She added that Faizan had not seemed depressed or suicidal in any way. The family has also alleged that Faizan was ragged at the institute.
Preservation chemical in room
Dr Ajoy Kumar Gupta, a retired forensic expert of the state CID appointed by the court for the second autopsy, had also stated in a preliminary report that there were some cut marks on Faizan's arms, inflicted after his death.
Another significant point made in Gupta's report is the finding of a chemical called Emplura (sodium nitrate) from the crime scene. Court-appointed amicus curiae Sandip Bhattacharya submitted that sodium nitrate is normally used to preserve meat.
Gupta and Bhattacharya, during their visit to Faizan's hostel room, where he was found dead, found a yellowish residue in a bucket, the report stated. They also stated before the court that it would have been impossible for fellow hostel inmates not to detect the stench of a decomposing body. But mysteriously, there was no smell from the body for three days.
Also read: Unnatural death of student: HC asks IIT KGP to submit report on steps taken against ragging
"The presence of Emplura opens up serious questions as regards the time of death and whether it may have been used to preserve the body," Justice Mantha observed in his order.
While West Midnapore police have initiated a fresh probe into Faizan's death, the court has directed Kolkata Police to arrange the re-transport of Faizan's body back to Dibrugarh in Assam to be handed over to his family for his final rites. The next date of hearing on June 14.
(With agency inputs)
(Suicides can be prevented. For help please call Suicide Prevention Helplines: Neha Suicide Prevention Centre – 044-24640050; Aasara helpline for suicide prevention, emotional support & trauma help — +91-9820466726; Kiran, Mental health rehabilitation — 1800-599-0019, Disha 0471- 2552056, Maithri 0484 2540530, and Sneha's suicide prevention helpline 044-24640050.)