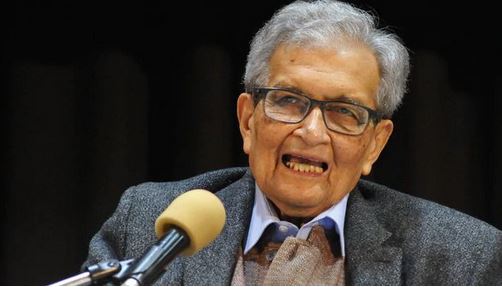 Calcutta High Court has put an interim stay on Visva-Bharati's attempt to take away a part of Nobel laureate Amartya Sen's property, Pratichi, at Santiniketan.
The Bench of Justice Bibhas Ranjan De allowed an interim stay on the takeover until a lower court at Suri in Birbhum district hears the matter.
Sen had moved the HC seeking relief, as the university had passed an order directing him to vacate 0.13 acres (5,500 sq ft) of land at his ancestral Santiniketan residence by May 6. The directive came even as an appeal for a stay on possible eviction was fixed for hearing on May 15 in the Suri court.
The row over Pratichi
The central varsity, which claimed that the land was under "illegal occupation" by Sen, had said that it would evict the economist if he failed to vacate it within the deadline.
Sen had earlier moved the Suri court against the eviction notice, but the court set May 15 as the date of hearing, well after the university's deadline to vacate the land.
In his petition, the economist argued that in October 1943, the then Visva-Bharati general secretary Rathindranath Tagore had given 1.38 acres of land on a lease of 99 years to his father Ashutosh Sen, who later built Pratichi. He has also maintained that his father bought the contentious 0.13 acres and he has all the necessary documents to prove that.
(With agency inputs)