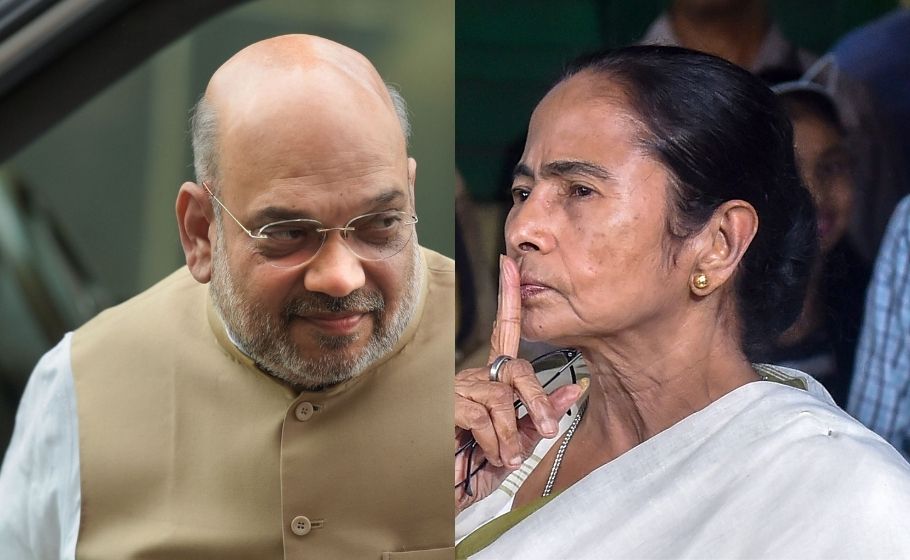 West Bengal Chief Minister Mamata Banerjee on Tuesday (December 22) challenged Union Home Minister Amit Shah's claims that Bengal's economy has done poorly under her watch. She said that Shah owed her a "dhokla" treat after being "proved wrong".
Also read: Modi, Shah statements on nationwide NRC contradictory: Mamata
"Amit Shah owes me a treat. I love dhokla and other Gujarati food," the Chief Minister said. Banerjee said there is data to prove that Shah's claims about Bengal's poor state of industry and high crime rate weren't true.
Amit Shah had visited Medinipur district in Bengal last weekend, where he addressed a public rally and stated that Bengal has witnessed a slow economy and lawlessness under the TMC government. During the course of this month, several TMC rebels joined the BJP, including former TMC strongman, Suvendu Adhikari.
Also read: Create one nation-one party system, Mamata takes a dig at BJP
Mamata Banerjee has been refuting Shah's allegations. "He made Bengal seem like a nightmare land. He made Bengal look like a state that is doing badly, underdeveloped, with no jobs… Did you see Bengal 11 years back? How can you compare? I have no objection with the truth, but if there is no truth to the criticism, I will challenge it," the Chief Minister said.