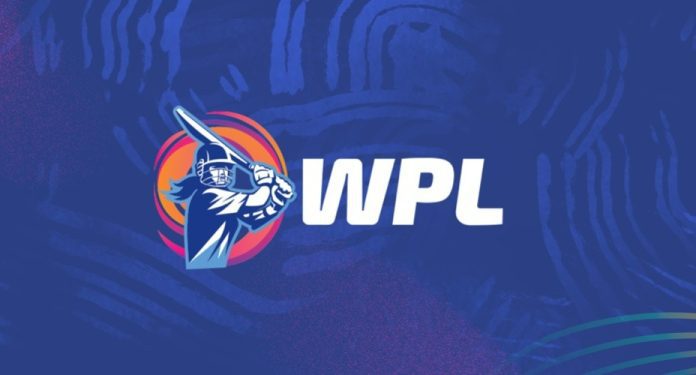 The Board of Control for Cricket in India (BCCI) has announced the schedule for Women's Premier League (WPL) 2023 after the conclusion of the Women's Premier League Auction in Mumbai.
In its inaugural edition, five teams – Delhi Capitals, Gujarat Giants, Mumbai Indians, Royal Challengers Bangalore & UP Warriorz splurged their purse to acquire some of the best talents in the international and domestic circuit.
In its first season, WPL will stage a total of 20 league matches and 2 Playoff games that will be played in a duration of 23 days, from March 4 to March 26. All matches will be played in Mumbai at Brabourne Stadium (CCI) and DY Patil Stadium.
Also read: RCB buys Smriti Mandhana for ₹3.4 crore
The league will start on March 4 at the DY Patil Stadium with a blockbuster clash between Gujarat Giants and Mumbai Indians.
On Sunday, March 5, the WPL will have its first double-header day where Royal Challengers Bangalore will square off against Delhi Capitals at the Brabourne Stadium, CCI. UP Warriorz will play their first game of the league against Gujarat Giants at the DY Patil Stadium in the evening.
There will be 4 double headers with the first match starting at 3:30 PM IST. All evening matches will start at 7:30 PM IST.
A total of 11 matches each will be held at the DY Patil Stadium and Brabourne Stadium in Mumbai.
The final game of the league stage will be played between UP Warriorz and Delhi Capitals on 21st March at the Brabourne Stadium, CCI.
The Eliminator will be played at the DY Patil Stadium on March 24.
The final of Women's Premier League 2023 will be played at the Brabourne Stadium on March 26.
Here is the full schedule of WPL 2023 (All times IST)
March 4 (Saturday)
Gujarat Giants vs Mumbai Indians – DY Patil Stadium (7:30 PM)
March 5 (Sunday)
Royal Challengers Bangalore vs Delhi Capitals – Brabourne Stadium
UP Warriorz vs Gujarat Giants – DY Patil Stadium (7:30 PM)
March 6 (Monday)
Mumbai Indians vs Royal Challengers Bangalore – Brabourne Stadium (7:30 PM)
March 7 (Tuesday)
Delhi Capitals vs UP Warriorz – DY Patil Stadium (7:30 PM)
March 8 (Wednesday)
Gujarat Giants vs Royal Challengers Bangalore – Brabourne Stadium (7:30 PM)
March 9 (Thursday)
Delhi Capitals vs Mumbai Indians – DY Patil Stadium (7:30 PM)
March 10 (Friday)
Royal Challengers Bangalore vs UP Warriorz – Brabourne Stadium (7:30 PM)
March 11 (Saturday)
Gujarat Giants vs Delhi Capitals – DY Patil Stadium (7:30 PM)
March 12 (Sunday)
UP Warriorz vs Mumbai Indians – Brabourne Stadium (7:30 PM)
March 13 (Monday)
Delhi Capitals vs Royal Challengers Bangalore – DY Patil Stadium (7:30 PM)
March 14 (Tuesday)
Mumbai Indians vs Gujarat Giants – Brabourne Stadium (7:30 PM)
March 15 (Wednesday)
UP Warriorz vs Royal Challengers Bangalore – DY Patil Stadium (7:30 PM)
March 16 (Thursday)
Delhi Capitals vs Gujarat Giants – Brabourne Stadium (7:30 PM)
March 18 (Saturday)
Mumbai Indians vs UP Warriorz – DY Patil Stadium (3:30 PM)
Royal Challengers Bangalore vs Gujarat Giants – Brabourne Stadium (7:30 PM)
March 20 (Monday)
Gujarat Giants vs UP Warriorz – Brabourne Stadium (3:30 PM)
Mumbai Indians vs Delhi Capitals – DY Patil Stadium (7:30 PM)
March 21 (Tuesday)
Royal Challengers Bangalore vs Mumbai Indians – DY Patil Stadium (3:30 PM)
UP Warriorz vs Delhi Capitals – Brabourne Stadium (7:30 PM)
March 24 (Friday)
Eliminator – DY Patil Stadium (7:30 PM)
March 26 (Sunday)
Final – Brabourne Stadium (7:30 PM)