With India getting knocked out in the semi-finals against New Zealand at the ICC World Cup 2019, Indian captain and skipper Virat Kohli and BCCI selectors will now prepare the squad for the 2023 title. The first initiative will be to experiment with newcomers, hone their skills and identify their strengths during India's tour of the West Indies in August this year.
BCCI chief selector MSK Prasad announced the team for the upcoming series, creating an opportunity for 10 players who did not feature in the World Cup this year, to participate in the next. This season would be the international debut for many players with Rahul Chahar being invited to play his maiden Twenty20 and Wriddhiman Saha making his comeback in the Test team. It may be too early to access the performance of the newcomers, but here's a list of their strengths and previous performances that make them valuable to the Indian squad.
Shreyas Iyer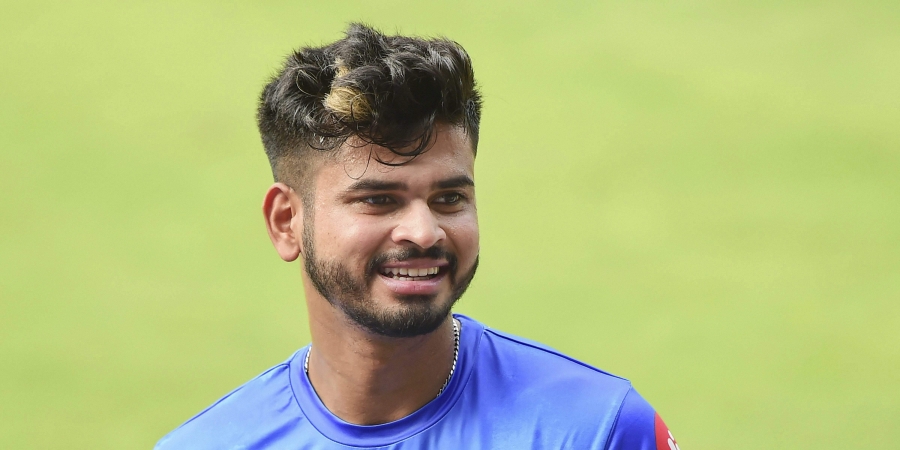 Shreyas Iyer is a top-order batsman who led Delhi Capitals in the VIVO IPL 2019. He is compared to veteran Virendra Sehwag due to his spectacular strike rate of 103.75 in ODIs and 96.33 in T20Is. The all-rounder has been selected in T20 and ODI squad for India's tour of West Indies. Though his career stats are just 210 and 83 runs in both formats respectively, his IPL scores of 463 runs in 16 matches is why he is expected to lead the IPL team next year too.
Manish Pandey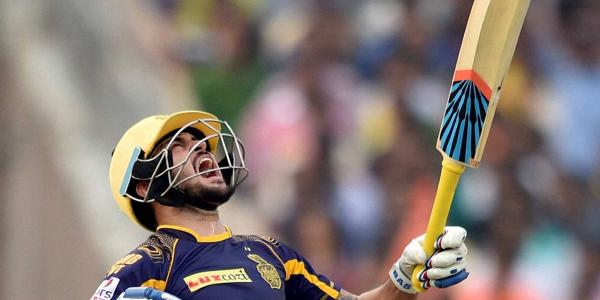 Manish Pandey is looked upon as a potential limited-overs batsman. His unbeaten 114 off 73 deliveries propelled the Royal Challengers Bangalore into the 2009 IPL knockouts. A strike rate of 122.83 and 91.86 in T20Is and ODIs respectively while playing in the middle-order, shows the consistency that Pandey could add to the team. He has been added to the squad in both formats which could bring out his stronger batting side as he has scored 538 runs in 28 T20 games and 440 runs in 23 ODI matches.
Krunal Pandya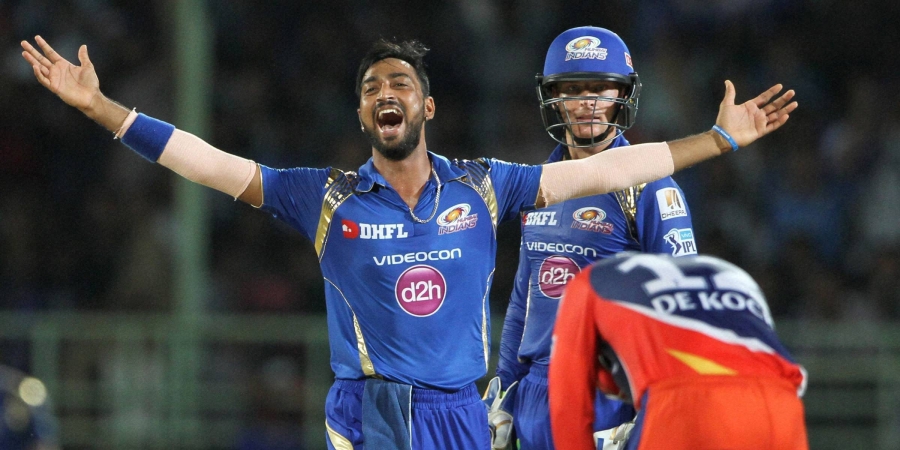 Hardik Pandya's older sibling, a Mumbai Indians player, is a true blue IPL star. In his maiden season in 2016, he scored 237 runs from 9 innings at the strike-rate of 191.12 and proved to be a favourable left-arm spinner by picking up 11 wickets in 11 innings at an average of 33.1. The most sought-after IPL all-rounder is now all set to power up India's T20 squad in West Indies.
Washington Sundar
Right-arm off-spinner, Washington Sundar got 10 wickets in seven T20 matches at an average of 16.9. From playing U-19 for Tamil Nadu to replacing an injured Ravichandran Ashwin in Rising Pune Supergiants team, Sundar has come a long way with his abilities. He picked up 8 wickets from 11 matches in 2017 IPL and made most out of his batting. He can be an asset who can bat anywhere in the order and provide crucial runs in powerplay, finding the gaps and even securing runs with his three-dimensional fielding.
Rahul Chahar
Rahul came into limelight when he was snapped by Mumbai Indians in IPL 2018. His flying catch near the boundary in season 10 made him an internet sensation. Earlier, he was kept on standby for multi-national tournaments but now has been added to the T20 squad for the West Indies tour, looking at his 27 wickets number from 26 games as a leg-break googly at an average of 23.3 alongside his cousin, seamer Deepak Chahar.
Navdeep Saini
Navdeep Saini is a left-arm medium bowler known for his deceptive pace attack. He became the main attraction during the 2019 IPL auctions where several teams were bidding for the player. However, he became a part of Royal Challengers Bangalore for a whopping ₹ 3 crores. He's chased down 11 wickets in 13 IPL matches with an average of 36.09. But his best spell was that of 34 wickets when he contributed to Delhi reaching the Ranji Trophy finals, but only to lose to Vidarbha. This time Saini will try to add more wickets to India's kitty in T20 as well as ODI.
Khaleel Ahmed
The Sunrisers Hyderabad pacer caught the eye of Delhi Daredevils coach Rahul Dravid when he took 3 wickets in 6 games, but the most crucial ones. His liking for speed and angle impressed all former fast bowlers including Zaheer Khan. The player finally saw teams fighting for him in the 2019 auctions where he was bought by Hyderabad for ₹ 3 crores. Though, he bowled an expensive spell against Kolkata Knight Riders, he has still been made a part of both the ODI and T20I squad. Overall Khaleel has picked up 40 wickets in 27 innings. However, the average varies from 5.37, 9.17 to 8.59 in all three formats of the game respectively.
Deepak Chahar
A medium-pace bowler snubbed by Greg Chappel, turned out to be a sensation by picking up 8 wickets at the age of 18 in his debut match, tying Hyderabad for 21 runs, the lowest total ever in domestic cricket. Fairly a good white-ball bowler, Chahar bowls between 135-140 kph. His abilities were considered by the Chennai Super Kings, where he showed that a ball can move both ways. His IPL career of 34 games gave him 33 wickets at an average of26.52 which would contribute to India's account in the limited-overs format.
Hanuma Vihari
Vihari is the only Indian domestic player to have bowled out Chris Gayle for a golden duck for Sunrisers Hyderabad in 2013. He is now a regular player in India A team, where, as captain, he started the season with 667 runs in 8 innings including three centuries. The player has been roped in for the tour of West Indies for test matches.
Wriddhiman Saha
Skipper Virat Kohli is trying to find the perfect replacement for Mahendra Singh Dhoni after the wicketkeeper-batsman made himself unavailable for the tour. This left him with no choice but to bring back the most experienced Test keeper Wriddhiman Saha. With 1,164 Test runs out of 46 innings at a strike rate of 44.6, Saha is looking to make the comeback a successful one. He can play a crucial role if one of the opening batsmen happens to injure himself.
These 10 players may help India win the series and, if they perform well might even have a shot to enter the 2023 World Cup squad.