Indian international Bala Devi, who is playing for Scottish side Rangers FC, said that she is raring to return after the long break due to the COVID-19 pandemic. Bala, the first Indian woman to play for a foreign club, has resumed her training with her teammates in Glasgow.
An excited Bala, in an exclusive interview with The Federal, said she's glad to be back on the field and shared how she managed to spend the pandemic hiatus.
"I'm very excited and glad to be back on the field. To be locked up in a house for several months does take a toll but I kept myself fit by following strict diet and regular exercising. Yoga helped me a lot as well. I'm now raring to go on the field and meet my teammates and play football," she said.
The Scottish Women's Premier League (SWPL) is set to begin in October after a long gap.
Advertisement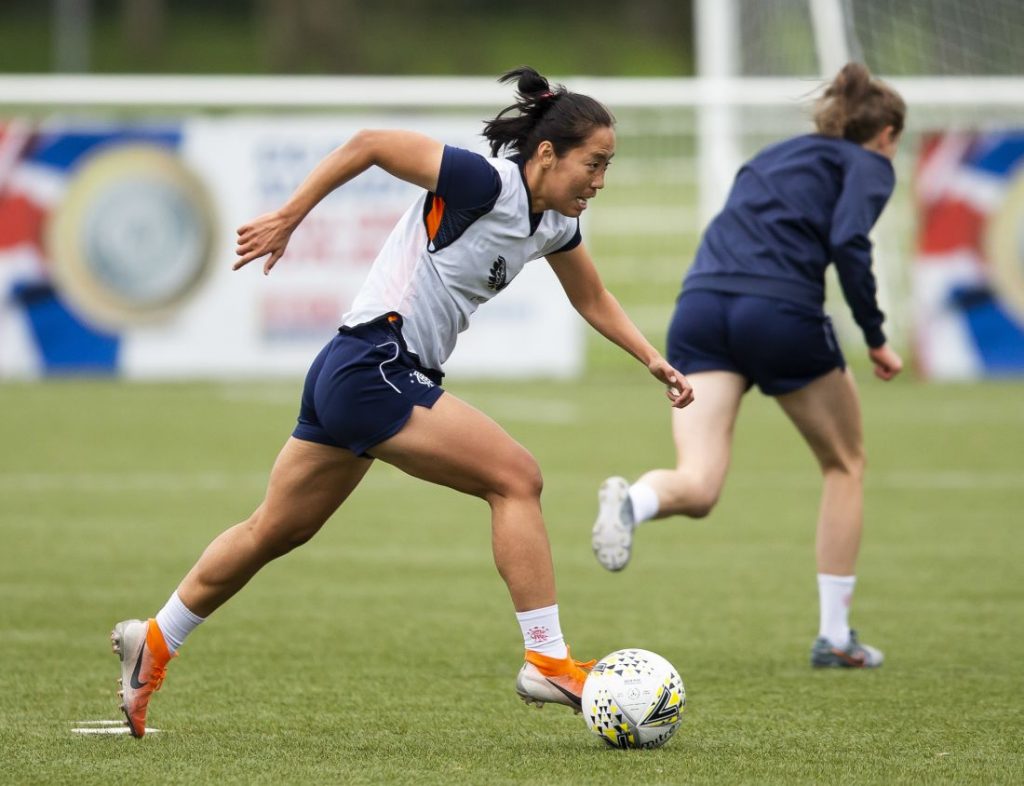 "Staying indoors has also given us a chance to rethink our strategies and implement new ideas. We can think of it as a fresh start and build up on our advantages going ahead with the league," Bala, who dons Jersey 10, added.
Bala, the first Asian player for Rangers Women, also fancies the chances for her side in the fresh season.
"Rangers FC have a very good chance of winning the Scottish League this year. The players and coaches have worked very hard and I'm sure you'll see the results when the season commences. We've got some very good players and I'm sure it will be a very good opportunity to play against some very competitive teams," she reckoned.
Related news: My performance will pave the way for more Indian girls: Bala Devi
A native of Manipur, Bala is the highest Indian goalscorer with 52 from 58 appearances. She had signed an 18-month deal with the Scottish side earlier this year.
Though it was a long break for the feisty forward, it was all about keeping herself fit and ready for the action.
"I've managed to keep myself fit during this long break by following a strict diet and doing regular exercising. Yoga too has helped me keep myself calm and relaxed. I've always been an ardent tracker of my health and this lockdown had almost no impact on it. I'm now mentally prepared for the upcoming season and have also worked on my agility," she said.
Though Bala and her teammates are all set to go in the league, she feels that to play in the empty stadium, which of course has become the new normal, will be painful.
"Playing any sport without fans is a tough show. Spectators in the stadiums play a huge role in motivating a team to win. Football is nothing without its diehard fans shouting their heart out, singing and also making friends along the way. Playing inside an empty stadium does have its setback but it's the new normal and I'm sure we'll get used to it," she said.
"The fun of scoring a goal and hearing the loud cheers will be missed," she added.