Ngangom Bala Devi scripted history when she became the first-ever Indian woman footballer to play professional soccer in Europe after signing a deal with the Rangers FC of Scotland in January this year.
The 30-year-old attacking forward from Manipur's Bishnupur district is all set to play her first match of the team at the Scottish Women's Premier League. In fact, she is also the first Asian player to represent the club.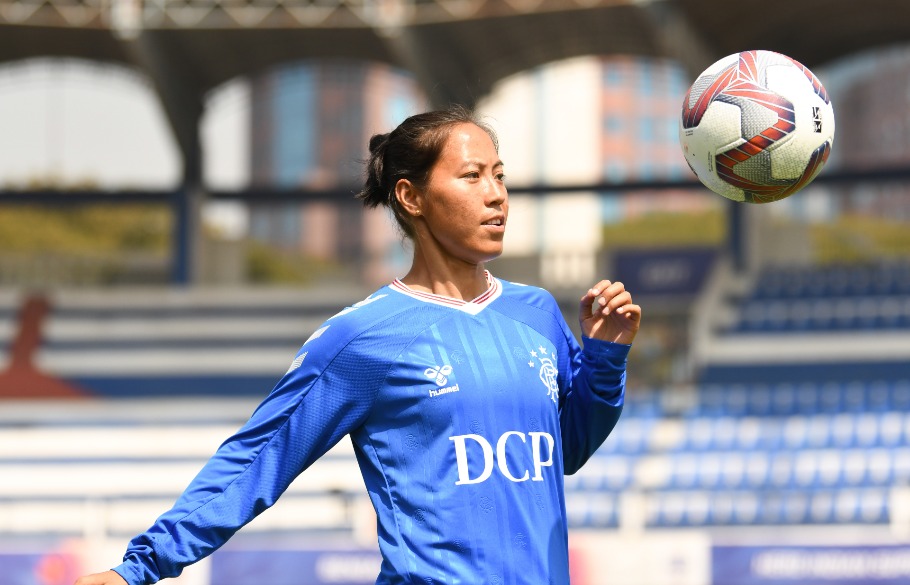 The Manipuri player will be competing with the Hearts on February 23 in the tournament, however, prior to her international debut, she shared her thoughts with The Federal, elaborating on her journey, the game, and her teammates.
Following are the excerpts from the interaction:
The big role comes with bigger responsibilities. Do you feel any performance pressure due to higher expectations?
It is a big move for me and everyone is supporting and watching out which means there's definitely the pressure to perform up to the expectations. I will concentrate on my game and give my best like I always do in all the games I have played till now. But it will not be any different from how I was back at home while playing for India or my club.
Stepping onto European grass sounds big. How are you coping with the new environment and your teammates?
I had some experience of Glasgow and the Rangers team when I visited for the trials. Apart from the weather and food, everything else seems great but I'm coping with that too. Well, all the girls are great footballers and very friendly and since some of them are also my flatmates they've been helpful. The training has been very good and it'll be a good competition as the squad is high-spirited.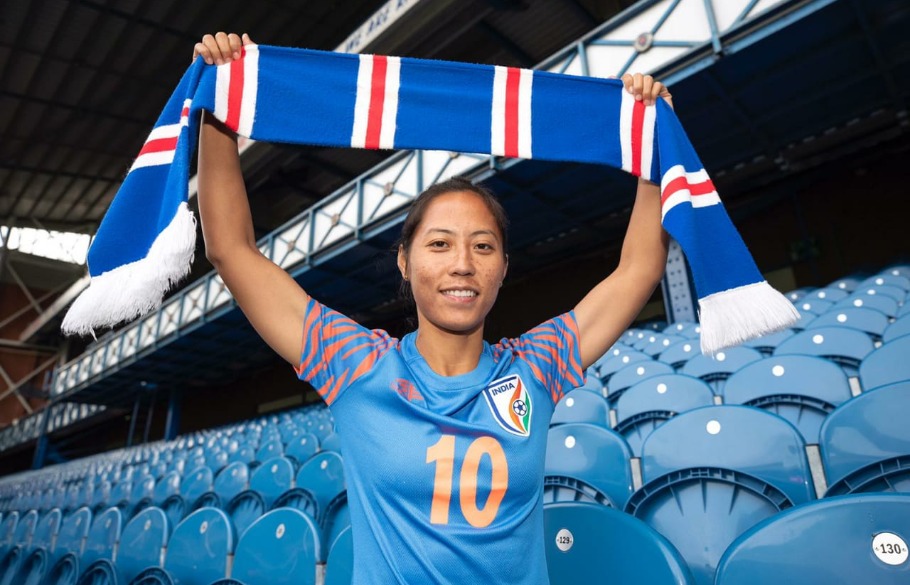 How you are looking forward to play in the first match? Are you expecting something new to happen?
The preparations have been really good. For me this is the first time that I had to go through such intense pre-season training. The first two matches of the SWPL cup got postponed due to weather conditions, so the team is really looking forward to playing this weekend just keeping fingers crossed that the adverse weather conditions don't affect the upcoming game.
Do you think that if you meet the expectations, it will open the doors for more Indian girls to play for European clubs?
Clubs have definitely started to look at Indian players and are following them. I hope that this opportunity can lead to more such instances for the other talented players back home. It is a big step for me and I will try to give my best, hoping that it can pave way for more players to play in Europe. The girls from our region (Manipur) need to play full-time league with regular training.
We know that you've not had a pink and rosy journey. Tell us something about the rocky road you took to reach here and how it all started.
I was introduced to football by my father Ngangom Manihar Singh. There is a small football ground near my house and dad used to take us — brothers and sisters — there to play. When I was young, people used to say what would these girls do playing soccer. Instead, they should study. But I was determined to prove them wrong.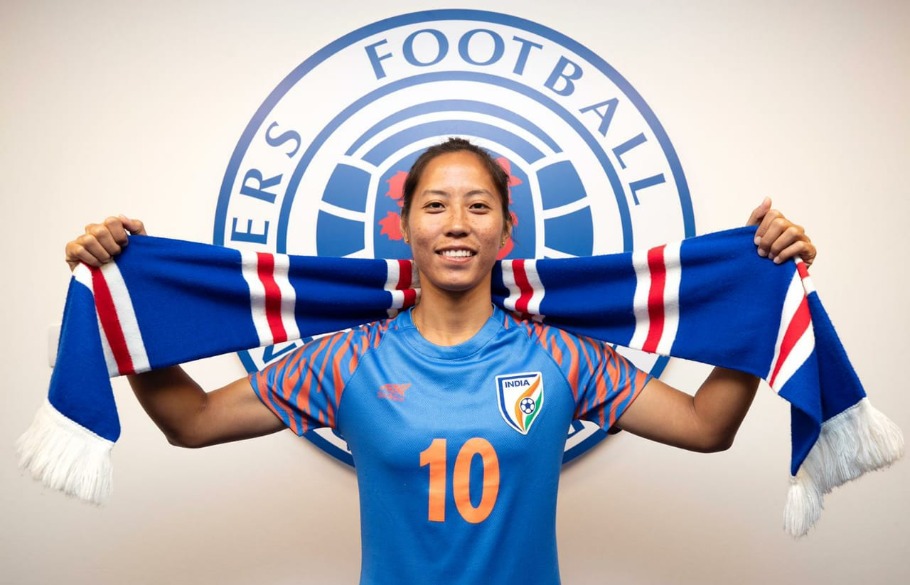 That was my motivation and I gave my best on the field after which I have been associated with the Indian senior team since 2005. Though at that time the infrastructure was not up to the mark, now, I feel it's getting better.
It's been few weeks since you joined the club. How do you see the popularity and importance of women's football in Scotland?
With the Rangers FC team becoming a fully professional club, one can understand that women's football is of key importance in Scotland. All the facilities, training for the women's team is identical to that of the men's team. A year-round league and multiple playing opportunities ensure that the sport is growing continuously in turn leading to more opportunities for female players. The league has been gaining popularity steadily with a growing fan base.
Being in the game for so long, how different do you think the coaches and support staff are here than in India?
They have been extremely supportive and helpful. It's a great learning experience working with our coach. There is always something new to learn and since the training is intensive and very methodical it is helping me improve my game a lot.