An unseemly war of words has broken out on social media between two former India internationals weighing up the merits and otherwise of KL Rahul's continued presence in the Indian Test set-up. Venkatesh Prasad, the former medium-pacer and bowling coach of the national team, fired the first few salvos, questioning the long rope given to his fellow Bengalurean. Aakash Chopra, who opened the batting alongside Virender Sehwag in the first half of the 2000s, espoused his divergent views, specifically addressing some of the questions Prasad raised as he attempted to statistically demolish his senior India colleague's arguments.
Also read: India vs Australia Test series schedule, squads, live TV, streaming, past results and more
Everyone is entitled to their opinion but at some stage, it will be better for all concerned if Prasad and Chopra pick up the phone and thrash out their arguments at a personal level. But that's a topic for another day.
No Aakash, nothing is lost in translation. In your 12 minute video you have called me as an agenda peddler because it didn't suit your narrative.

It is crystal clear. And I have made my points very clear in this Twitter thread. Don't wish to engage with you further on this 🙏🏼 https://t.co/GhlfWI0kHA

— Venkatesh Prasad (@venkateshprasad) February 21, 2023
Rahu stripped of vice-captaincy
Coming back to Rahul. If questions are being raised over how he is still in the Test squad, let alone the playing XI, they aren't without merit. Since making an even 50 in his first innings of 2022, in Johannesburg on January 3, his form has taken a massive hit. Ten subsequent knocks in South Africa, Bangladesh and at home in this ongoing series against Australia have yielded a meagre 125 runs at an unflattering average of 12.50. In an acknowledgement of his dismal run, the selection panel stripped him of the vice-captaincy when it announced an otherwise unchanged squad for the last two Tests against the Australians. Rahul has been put on notice – about time too, many might say.
So my friend Aakash Chopra after making a vile video on YouTube this morning where he calls me an agenda peddle, conveniently and cleverly misquotes me, removes Mayank's average of 70 at home, wants to gag views which are not in line with what he believes but wanted Rohit out pic.twitter.com/2HwFLMgvmd

— Venkatesh Prasad (@venkateshprasad) February 21, 2023
There is no disputing the class and quality of the 30-year-old from Bengaluru, but how long can that remain the yardstick when the runs have ceased to flow? Rahul has played enough international cricket not to be judged on potential alone; it's a yardstick that's generally used for those breaking into national sides who might initially find the going tough and therefore need to be treated with greater empathy and understanding if they haven't got off to a decent start. Rahul made his India debut in December 2014, and has played 47 Tests, 51 One-Day Internationals and 72 Twenty20 Internationals. He has led the nation in multiple formats too, so he is long past the 'has the potential' stage.
Also read: KL Rahul for remaining Australia Tests
Captain and coach back Rahul
Rohit Sharma, the skipper, and head coach Rahul Dravid have solidly thrown their weight behind the beleaguered opener, pointing to the hundreds he made in winning causes at Lord's (August 2021) and in Johannesburg (December 2021) to buttress their case. There's no disputing the class, significance and value of those two exceptional knocks in challenging conditions on foreign soil, but December 2021 is some 14 months back in time and since then, Rahul's returns are just 175 runs from 11 Test innings.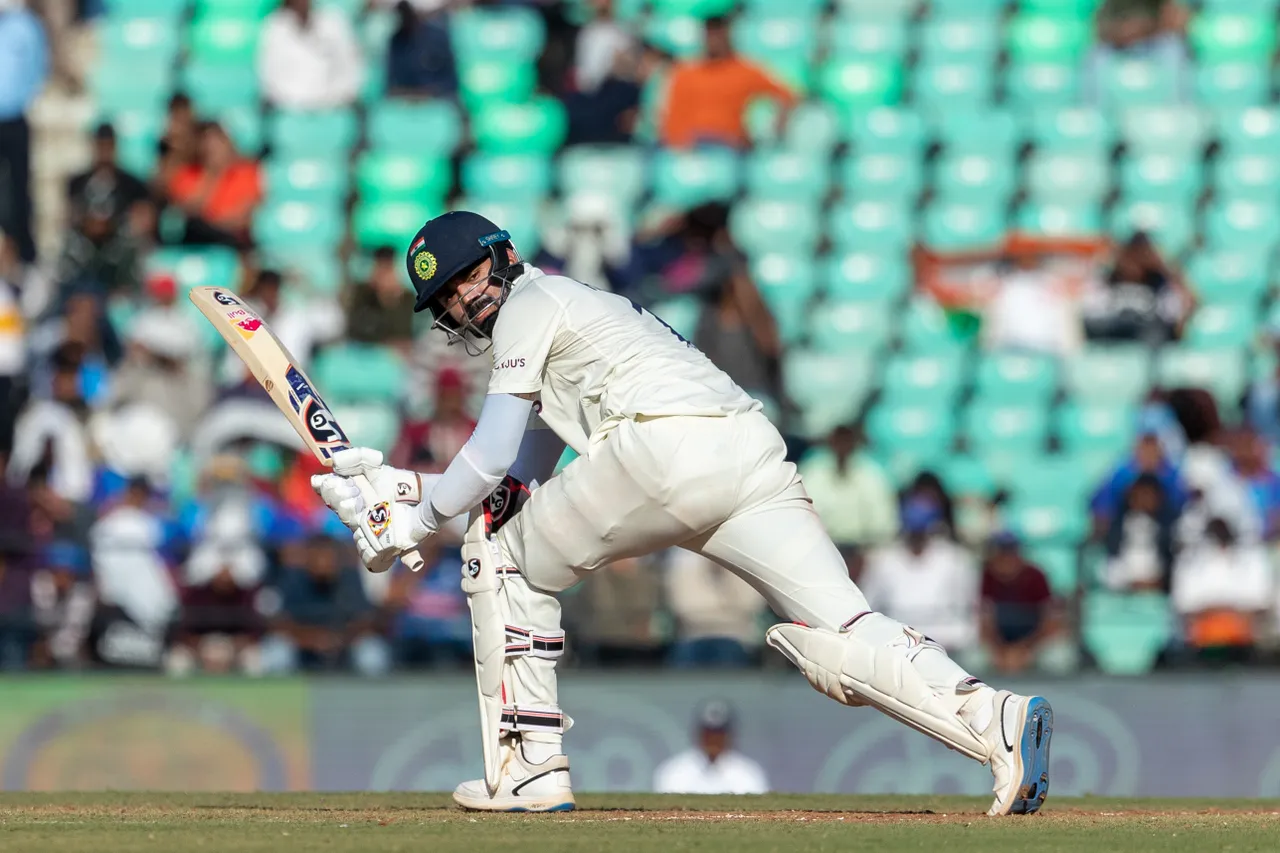 Sometimes, when a batsman is not scoring runs, one gets the feeling watching from the outer that he is just one innings from returning to form, just one reasonably substantial knock away from stacking up the impressive edifices all over again. The Rahul of now doesn't inspire that confidence; without intending to talk him down, he hasn't quite looked the part. It's as if he is carrying the weight of the world on his shoulders, which he is in a way, and when that starts to happen and the mind starts to act up, it's difficult to shake away the feeling of impending failure.
Also read: Poetic justice as Pujara hits winning runs in his 100th Test
Perhaps a break will be as beneficial for Rahul as for Indian cricket. Each successive failure will dent his self-belief further, raise the clamour for his ouster to a greater din. Each low score will compel him to question his ability, which will do no one any favours because he still has so much to offer Indian cricket, not least in the 50-over game where he has lapped up the opportunity to don the wicketkeeping gloves while playing freely and without inhibition in the middle order.
Pujara's case
When Cheteshwar Pujara was left out of the two home Tests against Sri Lanka towards the first quarter of 2022, he made a conscious effort to skip the IPL and play himself back among the runs with a stint with Sussex in the English County Championship. In eight matches, Pujara smashed five hundreds and more than 1,000 runs, and was rewarded with a recall to the Indian team. Rahul might not have the same luxury because he is the captain of Lucknow Super Giants (LSG) and will be rightly expected to lead their challenge. But if he is desirous of making a go of Test cricket, which one is sure he is, then he has to find a way to augment his T20 franchise commitments with even a brief stint in England after the IPL, because no matter how many white-ball runs he might amass, there is no substitute for the grind of the days' game and the reaffirmation it will provide when it comes to innings building.
Also read: India wins Delhi Test in 3 days to take 2-0 lead; Ravindra Jadeja claims 7/42
Third Test from March 1
Winning teams often 'carry' out-of-form players in the belief that their faith will be rewarded sooner rather than later; maybe India has carried Rahul long enough for the time being, especially with the gifted Shubman Gill waiting in the wings. In his penultimate Test, in Bangladesh in December, Gill uncorked his maiden century; he was quite the run machine in January, with a hundred and a double-hundred in ODIs as well as a first T20I ton. How does one convince the 23-year-old that he must continue to warm the bench because the think-tank is desperate to get a struggling Rahul back among the runs? Is he not entitled to believe that he deserves better?
How much should be read into Rahul being deposed as Rohit's deputy for the next two Tests is open to question. The general consensus is that it will be easier to drop a player if he is not the vice-captain, but that didn't apply to Ajinkya Rahane when Virat Kohli's deputy was dropped for the first two Tests in South Africa in 2018. March 1, when the third Test gets underway in Indore, will provide a clearer picture, hopefully.
Until then, it won't be unwelcome if Messers Prasad and Chopra hold their horses.