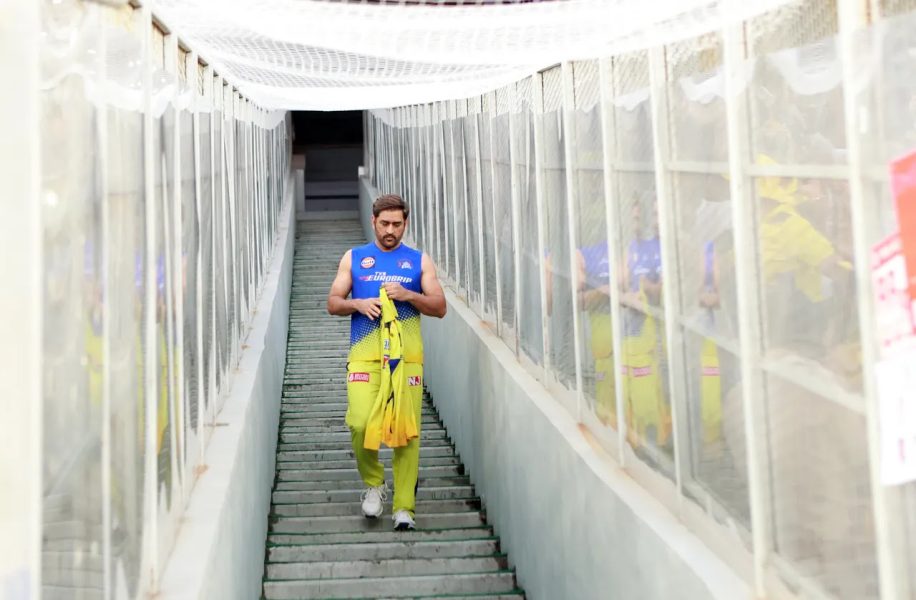 Decoding Brand Dhoni: Unique blend of cricketing acumen with corporate-style leadership
In the world of cricket, few figures command as much enduring respect as Mahendra Singh Dhoni. From a humble background as a ticket collector in the Indian Railways, he rose to become the captain of the Indian cricket team, a journey marked by relentless dedication and inspiring determination. But Dhoni's influence is not confined to his exceptional cricket career; it extends to the world-renowned brand he has become – 'Brand Dhoni'.
The wife of Mike Brearley, the previous English captain, often regarded as the most intellectual of cricket skippers, once remarked that he possesses dual facets: the cricketer and the psychoanalyst. Mahendra Singh Dhoni seamlessly encapsulates both dimensions, surpassing the traditional confines of cricket. Yet, the Dhoni brand does not stop at the cricket pitch. He has established himself as a commercial powerhouse that perfectly dovetails with his personal branding. His estimated net worth of $125 million and substantial endorsement earnings (ranging between ₹4 crore-₹6 crore per endorsement) underscore this point.
But why do corporations trust Dhoni so implicitly with their reputation?
A blend of cricket and corporate leadership
Dhoni's brand reflects trust, resilience, versatility, and authenticity values. These attributes, in addition to his readiness to embrace the future, have ensured his brand continues to thrive post his cricketing days. This enduring trust stems from his ability to embody the ethos of the brands he represents. Brands associated with Dhoni are viewed as dependable and innovative, mirroring his resilience on the pitch and adaptability in various roles.
Whether displayed in high-stakes cricket matches or his brand endorsements, Dhoni's leadership qualities offer valuable insights for corporate leaders. His fearless and intuitive management style, ability to make quick decisions under pressure, and knack for creating an inclusive team culture speak volumes about his effectiveness as a leader.
One specific instance demonstrating Dhoni's leadership acumen was the 2016 T20 World Cup game against Bangladesh.
His anticipation of a run-out situation, quick decision-making, and decisive action led India to victory. This ability to stay calm under pressure, think ahead, and act decisively is essential for any successful leader.
Further, Dhoni's knack for recognising and nurturing young talent, like Virat Kohli, reflects his foresight and willingness to support growth within his team. His ability to handle victory and defeat with equal grace, always prioritising the team, underlines his leadership maturity.
Also read: Dhoni's retirement: CSK captain not retiring, to play for fans in IPL 2024
During a promotional event ahead of the 2023 season, a fan asked Dhoni about his retirement plans ahead of the 2023 season. The Chennai Super Kings captain was at his cryptic best – "There is lots of time to take that call. We have many games right now, and the coach will be under pressure if I say something."
Even a clue from him would have turned the entire tournament upside down for the team. Several cricket captains have actually fallen prey to the lure of making such announcements to gain some mileage ahead of the series, only to see their teams' performance nosedive. By skillfully skipping the question, Dhoni managed to take away pressure from his teammates, leading his team, Chennai Superkings, to win the IPL trophy for the fifth time.
Decoding Brand Dhoni 
Trust and dependability: The first thing that strikes you about Dhoni is his reliability, both on and off the field. His calm demeanour under pressure and consistent performance have earned him the trust of millions, making him an ideal endorser for brands that value reliability and trust.
For instance, his association with the life insurance company Exide Life Insurance signifies the trust and dependability paramount in the insurance sector.
Resilience and perseverance: Dhoni's journey from being a ticket collector in the Indian Railways to captaining the Indian cricket team to several victories is a testament to his resilience and perseverance. Brands that associate with Dhoni, like the fitness brand Seven, embody these values. They resonate with his story, drawing a parallel between Dhoni's determination to succeed and their commitment to delivering high-quality products to their consumers.
Versatility and adaptability: Dhoni's versatility on the cricket field is legendary. His ability to adapt to different game situations and roles, be it as a captain, wicketkeeper, or finisher, is unparalleled. Brands like Dream11, a fantasy sports platform, align perfectly with this facet of Dhoni. They represent the excitement, versatility, and strategic thinking that is a significant part of Dhoni's persona.
Connection with roots and authenticity: Dhoni's endorsements also signify a deep connection with his roots and a sense of authenticity. His association with brands like BharatMatrimony and TVS Motors resonates with the masses and reinforces his image as a person who values his origins. Moreover, these brands symbolise the authenticity and groundedness that is a crucial part of Dhoni's persona.
Also read: IPL 2023: Fairytales are forever: CSK, the family, basks in yellow fervour
Innovation and future readiness: Dhoni's forward-thinking approach is evident in his endorsement of brands symbolising innovation and future readiness. His association with brands like Cars24, an online platform for buying and selling used cars, and SportsFit, a fitness brand focusing on innovative ways to stay fit, reflects his belief in embracing new ideas and staying ahead of the curve.
The brands Dhoni endorse reflect his persona and values – trust, resilience, versatility, authenticity, and a readiness to embrace the future. This alignment between the cricketer and the brands he endorses makes the association successful and impactful. Brand Dhoni, with its unique blend of personal attributes and values, continues to be a force to be reckoned with in the world of brand endorsements.
Memorable moments of Dhoni's leadership qualities during crucial matches
Calm Under Pressure: One of the most memorable moments in Dhoni's career that showcased his calm demeanour was during the 2007 T20 World Cup final against Pakistan. The match was nail-biting, with Pakistan needing 13 runs off the last over. Dhoni handed the ball to Joginder Sharma, a relatively inexperienced bowler, instead of the seasoned ones.
Sharma bowled a wide and then was hit for a six, making the situation tense. Despite this, Dhoni maintained his calm, giving Sharma confidence, resulting in a victory for India. This calmness under pressure is invaluable in the corporate world, where leaders often face volatile situations.
Strategic Thinking: In the 2016 T20 World Cup, a group match against Bangladesh saw Dhoni's strategic acumen come to the fore. With Bangladesh needing two runs off the last ball, Dhoni removed one of his gloves, anticipating that the batsman could miss the ball, leading to a run-out situation. However, the batsman did miss, and Dhoni collected the ball and ran to remove the stumps, resulting in a run-out and a win for India. This ability to anticipate and plan for future scenarios is crucial in business.
Inspiring Confidence: Dhoni's leadership style includes instilling confidence in his team members. A prime example is the promotion of a young Virat Kohli to the crucial number 3 position early in his career. Despite initial struggles, Dhoni's faith in Kohli did not waver, and he continued to give him opportunities. Today, Kohli is one of the best batsmen in the world, thanks to the confidence instilled in him by his captain. Similarly, corporate leaders must trust and give their team members opportunities to grow.
Fostering Team Spirit: Dhoni's ability to foster team spirit was seen in how he dealt with senior players when he was appointed as the captain of the Indian cricket team. Dhoni was taking over from some of the game's legends and was even junior to some in terms of experience. Despite this, Dhoni managed to gain the respect and trust of the senior players, leading to a harmonious and united team. This ability to bring people together and work towards a common goal is something every corporate leader should aspire to emulate.
Belief in Young Talent: In the 2008 CB series final against Australia, Dhoni showed immense faith in young talent. He picked rookie pacer Praveen Kumar over the experienced Irfan Pathan. Despite the criticism, Dhoni followed his decision, and Praveen Kumar played a crucial role in India's win. This decision-making ability and an eye for young talent are lessons for corporate leaders only sometimes to play safe and to back young talent.