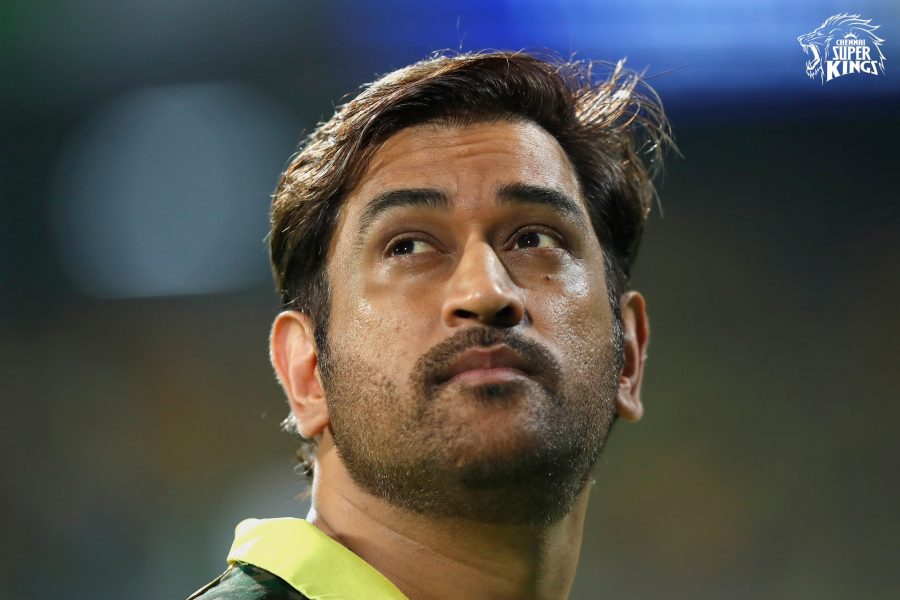 IPL 2023: Fairytales are forever: CSK, the family, basks in yellow fervour
Has there been a more popular triumph in franchise cricket? Have so many people prayed so hard and worked every harder, committed totally and persevered day and night, to win it for one man? Has there been a more adored champion than Mahendra Singh Dhoni?
There were shades of the 2011 World Cup, and the national uniting as one, to gift Sachin Tendulkar the perfect going away present. The mastermind of that epochal night at the Wankhede Stadium in Mumbai was at the other end of the spectrum this time around, the recipient of a gift that will be as dear to his heart as the World Cup success of 12 years back.
Only time will tell if Dhoni will play another competitive game of cricket. But that can wait for another day, can't it? For now, it's about the triumph of spirit and will, of determination and desire, of hunger and ambition, of a fire undimmed by setbacks and blows and knocks, of the mentality of a champion that was best exemplified by Ravindra Jadeja.
Rain no dampener for fans
The final of IPL 2023, supposed to have been completed on Sunday but which began on Monday and ended in the wee hours of Tuesday, will be remembered and celebrated for eternity. As many as 75,000 people gathered at the Narendra Modi Stadium on Sunday evening, hoping to partake of the entertainment but trudging home mightily disappointed as the unrelenting rain came as a literal dampener. They might have been temporarily stymied, but they were not to be denied. Not even by 88 millimetres of rain in four hours in Ahmedabad.
So, they congregated at the same venue 24 hours later with the same enthusiasm, with the same zest for the sport, with the same love for Dhoni and for Chennai Super Kings, nominally the visiting side against Gujarat Titans, the pride and joy of Gujarat but for once overshadowed and eclipsed in their own backyard.
They were all there for one man, and primarily, if not exclusively, for one man alone. They all stayed on past 3.00 am on Tuesday, delighted and over the moon after Jadeja smashed the winning boundary off the last ball of the final, sending them into paroxysms of ecstasy as Chennai completed a five-wicket win to join Mumbai Indians as the only five-time champions of the most widely-followed T20 tournament in the world.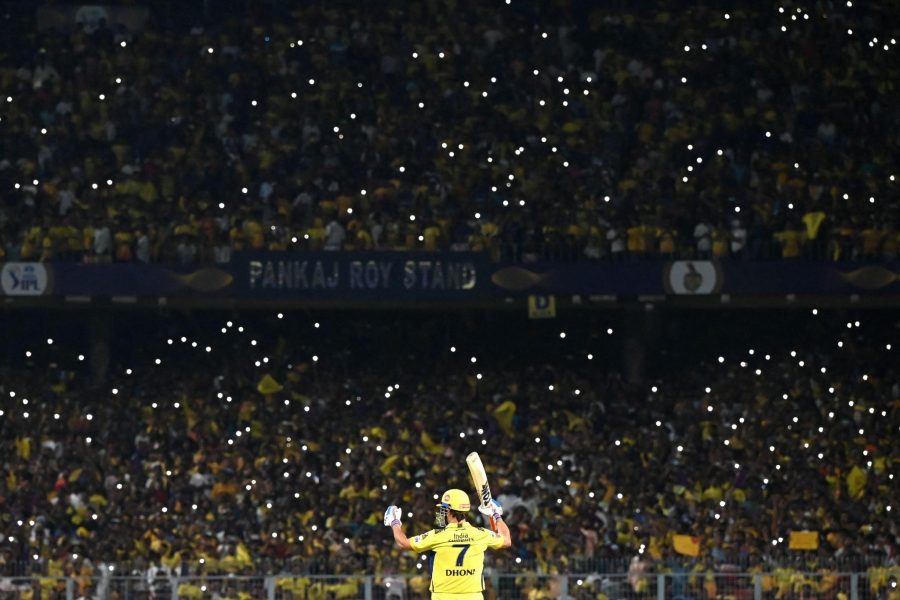 Pitched battle
The wait was humongous, but it was well worth it. In a contest befitting of the stage and the occasion, holders Gujarat and Chennai went hammer and tongs, asking for no quarter and giving none. No punches were pulled, nothing was left behind in the dugout. Their competitive instincts were barely dulled by a two-hour, 20-minute stoppage for rain right at the start of the Chennai chase of 215 for victory, and they lost none of that edge when the teams came out to resume battle with Chennai, on four off three deliveries, needing a massive 171 for victory in 15 overs.
At different stages of the run-chase, the pendulum of fortune swung crazily one way, then the other. Chennai's terrific opening twins, Ruturaj Gaikwad and Devon Conway, took their tally of runs as a combine to nearly 850 this year with another cracking half-century stand. Ajinkya Rahane played another pleasing cameo in a season that has seen his second coming – or is it first? – as a T20 player. Shivam Dube continued to flourish in his role as designated taker-down of spin. Rahane, in his last IPL game, rolled the clock back to smash two of the most important sixes. And in a game where the ball flew far and wide, young Afghan left-arm wrist-spinner Noor Ahmad bowled the spell of his life, 3-0-17-2 in a remarkable exhibition of craft and control that kept Gujarat well in the hunt.
All this after Shubman Gill, dropped on three by Deepak Chahar, danced his way to 39, becoming the second highest scorer in an IPL season (with 890 runs) behind only Virat Kohli. After Wriddhiman Saha became the oldest to score a half-ton in a final. And Sai Sudharsan, the 21-year-old from Chennai, purged memories of being retired out in the last game with one over remaining with the third highest score in a final, a sensational 96 that put another young Indian left-hander on the map this season.
Jadeja's act, icing on the cake
The final act, though was rendered by Jadeja. Mohit Sharma, another fairytale story this season after going from net bowler to one of Gujarat's bowling mainstays, was threatening to spoil the yellow party, winkling out Rayudu and Dhoni first-ball – what temerity?! – and then doing an expert job of defending 13 in the final over by conceding just three off the first four balls. With ten required off two deliveries, Jadeja mouthed a silent prayer and smashed the penultimate one straight down the ground for six. Four needed off one, Dhoni sitting calm in the dugout, eyes closed, refusing to see what was unfolding in front of him.
In ran Mohit for another low full toss, this time down leg, and Jadeja swung it to fine-leg for the winning four. The Narendra Modi Stadium exploded, Jadeja set off on a celebratory run and Mohit covered his anguished face with a hand towel. Jadeja's spiralling charge took him to Dhoni, who hoisted him in a moment of emotion on a morning of multiple emotions as the two old buddies savoured the moment. Nothing was said; nothing needed to be said.
Afterwards, before the presentation ceremony, the emotions swirled. CSK are more than a team; they are a family. And there familial side was on full view. Dhoni cradled Mitchell Santner's baby as the proud father watched on and the excited mother snapped photos for posterity. Ziva, Dhoni's eight-year-old daughter, mussed the toddler's hair while Gaikwad's fiancée trotted across to touch Dhoni's feet. Mathew Hayden, himself formerly of CSK, enveloped Dhoni in a bear hug, and the tears and the laughs flowed on the park and in the stands.
Not even Hardik Pandya and his Gujarat band, outstanding ambassadors, could grudge the CSK family their moment in the striking floodlights. Gujarat had mounted a stirring campaign, but they were bested by the power of the people. And by the magic of Dhoni, with no little help from his trusted lieutenant Jadeja, who dedicated the trophy to his mentor. And they say cricket is just a sport.