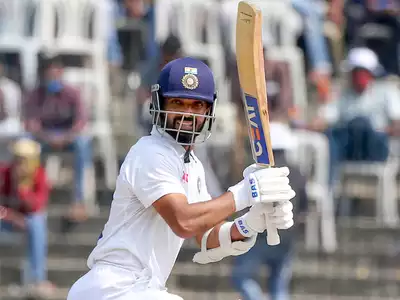 It was already shaping up to be a fabulous April for Ajinkya Rahane, reborn as a T20 cricketer with inspired displays for Chennai Super Kings (CSK) in the Indian Premier League (IPL). On Tuesday (April 25), it got even better as the former vice-captain was called up to the Test team, for the first time in more than 14 months, for the World Test Championship final against Australia in early June.
Rahane's comeback, at 34, has to be viewed from various different perspectives, not least the unavailability of the influential middle-order duo of Rishabh Pant and Shreyas Iyer. Pant is recuperating from a slew of injuries suffered in a horrific road accident late last year while Iyer is currently in New Zealand, having just undergone surgery to correct a troublesome and chronic back problem.
Also read: Ajinkya Rahane makes a comeback to Indian Test team for WTC final
The effervescent duo has launched many a salvo in its brief time together in the middle order. The left-handed Pant is a seasoned campaigner with 33 Test caps against his name, while Iyer is still in the early stages of what could be a distinguished career, averaging 44.40 in 10 matches and 16 innings to date as a Test cricketer.
Resuscitating Rahane's Test career
Had either or both been available for selection, they would obviously have automatically walked into the squad, but having to contend with their absence, the think-tank of skipper Rohit Sharma and head coach Rahul Dravid has been able to convince the four-man selection panel to resuscitate Rahane's Test career, which had hit a roadblock within a year of leading India to a famous series triumph in Australia.
Rahane's man-management and leadership skills, and his tactical acumen, had been on full view Down Under in 2020-21 when India rallied from the depths of 36 all out in the first Test in Adelaide, the return home on paternity leave of then skipper Virat Kohli and the crippling loss of seniors game after game to script a sensational 2-1 victory. His own roaring hundred in Melbourne, days after the Adelaide capitulation, set the tone for India's incredible fightback, but it seemed for the next year as if Rahane had lost his mojo somewhat, consumed by the high of Australia as his bat went remarkably cold.
Also read: IPL 2023 | CSK gave me opportunity to express myself: Rahane
In 25 innings from the end of the Australian tour, Rahane made just three half-centuries and 10 single-digit scores, lost the vice-captaincy to KL Rahul for the tour of South Africa in December 2021-January 2022, and was dropped from the Test squad altogether after efforts of 48, 20, 0, 58, 9 and 1 in the land of the Protea. With India largely playing only five specialist batsmen, Iyer slipping in nicely at No. 5 or 6 and the team looking settled, Rahane's epitaphs were being written, not without reason.
Batting with ridiculous authority
A Test comeback wouldn't have been in the realms of the probable even four weeks back. He did have a decent Ranji Trophy season — 634 runs in seven matches, average 62.15, a highest of 204 — but what did those numbers really mean?
And then followed the inevitable comparisons with Cheteshwar Pujara, who had been dropped from the Indian team early last year, like Rahane, but went to the county circuit, made loads of runs for Surrey and earned a recall. Wouldn't Rahane have been better off ditching the IPL, like Pujara had done again, and playing in England? What was he hoping for, putting his hat in the IPL ring? Who would pick him? And, more crucially, would the franchise that picked him actually give him a decent run?
All those questions have been answered emphatically in the first three and a half weeks of the competition. There was no place in the CSK starting XI for Rahane at the start of the competition, but once he was picked for the away game in his hometown Mumbai, Rahane hasn't put a foot wrong.
In five innings, he has amassed 209 runs. The average is exceptional, 52.25, but it's the strike-rate that forces one into a double-take. 199.04? That's nearly two runs per ball faced. Rahane? Really?
Also read: Rampaging Rahane powers CSK to top spot with dominant win over KKR
Really. Rahane has been quite the proverbial free spirit, relishing batting at No. 3, relishing coming in behind Devon Conway and Ruturaj Gaikwad, relishing the freedom and confidence and security given by Mahendra Singh Dhoni, relishing the opportunity to play under the searing arc-lights all over again. He has batted with ridiculous authority, playing without a care in the world but ensuring that carefree doesn't become careless. He has smashed the bowling apart, but he has done it his own way, without sacrificing orthodoxy and correctness. He has relied on timing and placement, his greatest allies, but he hasn't been unafraid to hit in the air either. That's why he has complemented 18 fours with 11 sixes, that's why he is sitting high on the strike-rate charts.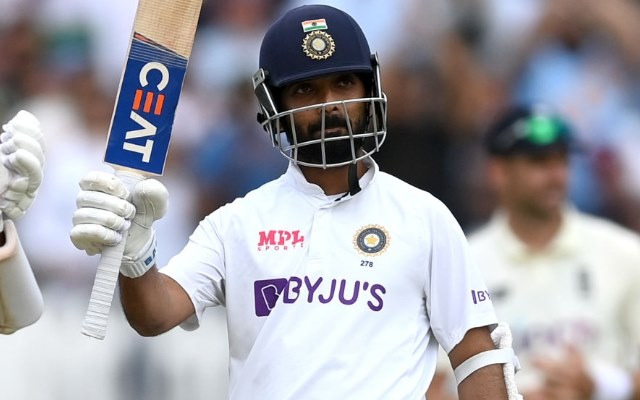 A deserved comeback
Not often does a Test match selection on the back of T20 riches merit praise, but Rahane's is a deserved comeback magnified by the circumstances under which it has eventuated. How long-term it is remains to be seen, but that's not anyone's immediate concern. The primary objective is to win a world title — it's been a decade since the last triumph — and the decision-makers have chosen to back Rahane's pedigree, experience, familiarity with the big stage and his extraordinary form.
With only six specialist batsmen in the 15-man squad, Rahane is almost certain to slot in in the middle-order, from which the suddenly beleaguered Suryakumar Yadav and second stumper Ishan Kishan have been left out. Rahul's inclusion means India have a back-up wicketkeeper, a third opener and a reserve middle-order batsman all rolled into one; there might be some temptation to play him instead of KS Bharat, the designated gloveman, but it must be weighed against the fact that conditions in England, especially as early in the season as the second week of June, will cry out for a specialist wicketkeeper.
The rest of the squad has practically picked itself, the presence of a string of all-rounders — Ravindra Jadeja, R Ashwin, Axar Patel, Shardul Thakur — giving Rohit the luxury of multiple options to choose from. The modern-day Big Four of Indian batting — Rohit, Kohli, Pujara and Rahane — have been reunited for the first time in more than four and a half years, and they will need to bring their 'A' game if India are to best Pat Cummins' Aussies in the race for ultimate supremacy in Test cricket.