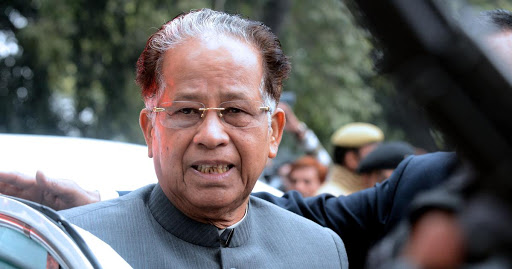 It was a summer of discontentment for Assam. The law and order had collapsed with the outlawed United Liberation Front of Assam (ULFA) striking at will. The state employees were on a warpath over non-payment of salaries for months as the government's finances were in shambles. The public undertakings had long gone kaput and the private enterprises were fleeing the state.
The air was also thick with fear and insecurity as relatives, friends and suspected sympathisers of the ULFA were being systematically killed by unknown assailants. The extra-judicial murders, colloquially termed 'secret killings,' were carried out allegedly with the sanction of the state government, creating confusion and panic among the citizens.
In that summer, just as Assam was about to vote to elect a government, at least 34 people, mostly workers of political parties, including a BJP candidate, were killed within a span of a month as the ULFA went berserk.
Advertisement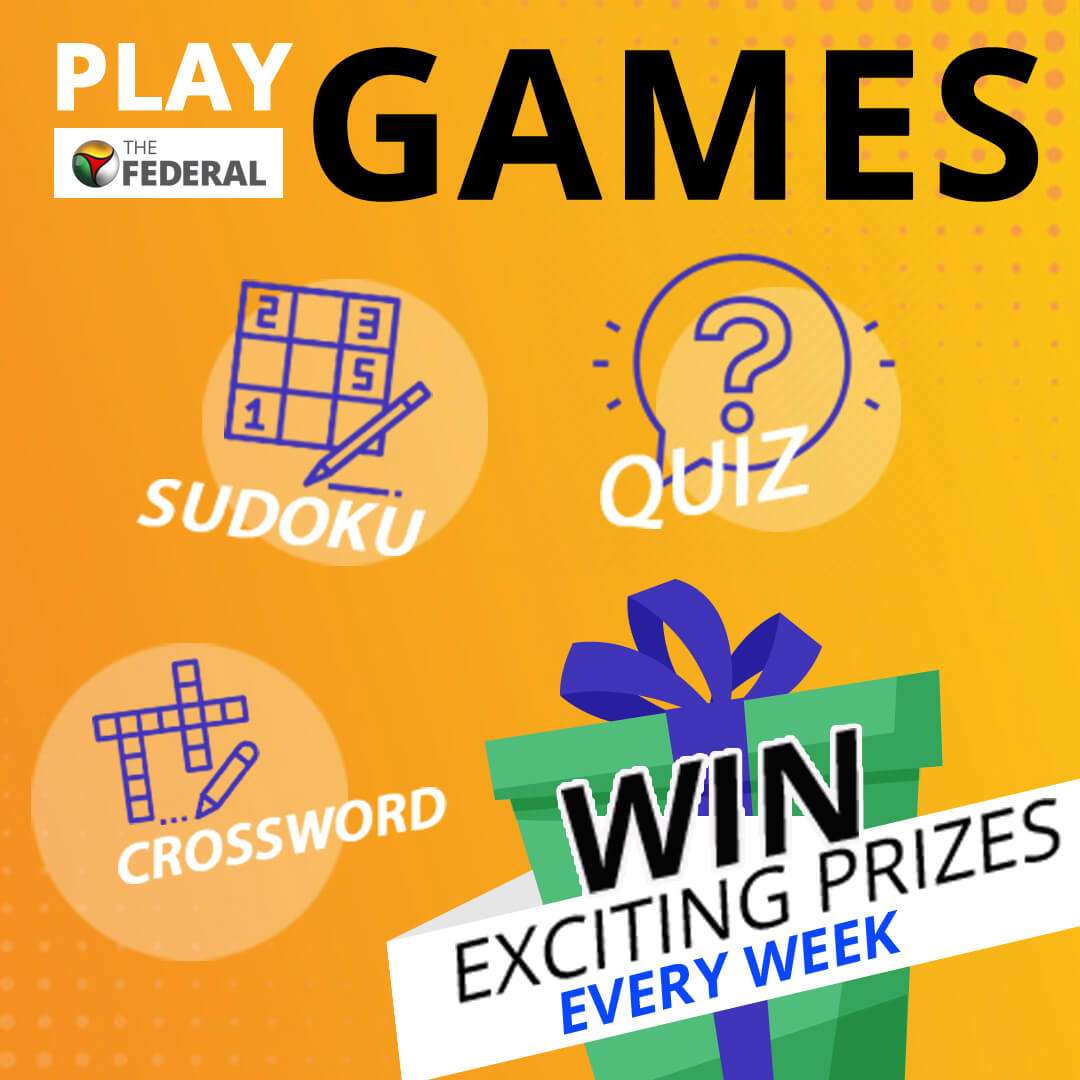 Also read: Why former CM Tarun Gogoi loves to 'hate' Badruddin Ajmal
It was against this backdrop that unassuming Congress veteran Tarun Gogoi took over the reign of the state on May 17, 2001. The development was a turning point, both for the state and the man himself.
Prior to his anointment as chief minister, Gogoi had a very limited administrative exposure despite serving four terms as a member of parliament since 1971, not at a stretch though. His only stint in the government was when PV Narasimha Rao gave him a ministerial berth in 1991. As a low-profile junior minister with independent charge, his only noteworthy achievement was making way for the entry of the cola giants, Coca Cola and Pepsi to India.
Gogoi was seen as a low-profile politician who had been overshadowed in the Pradesh Congress by stalwarts like Hiteshwar Saikia, Keshab Chandra Gogoi (father of former Chief Justice of India Ranjan Gogoi), Santosh Mohan Dev and others.
Gogoi had never felt at ease in state politics. By his own admission: "For several years, home had meant Delhi. It was where I had lived with my family… My political acumen was honed by the years I spent in Delhi. The canvas had been large and the horizon wide. In working closely with the Central leadership, I had learned to view issues from a national perspective. The state political arena, in contrast, appeared limiting and an altogether different kettle of fish."
His earlier stint as Assam Pradesh Congress president from 1986–90 too was inconsequential. Again, when the mantle of the state Congress came to him in 1996, he was more of a compromise candidate, acceptable to all the warring factions of the party who perceived him as not powerful enough to be a threat. Moreover, his long 'unblinking loyalty' to the Congress party and Gandhi family too gave him an edge over others.
The Congress's spectacular victory in the May 10 assembly elections was attributed more to the misrule of the Asom Gana Parishad (AGP) government headed by Prafulla Kumar Mahanta than to Gogoi's leadership as party president.
Prime challenge
The prime challenge before Gogoi as chief minister was to bring the strife-torn state back on growth track by improving the law-and-order situation. But even before he took oath of office, the power tussle within the Congress had come to the open with senior leader Bhubaneshwar Kalita turning rebel. Kalita had the tacit support of the influential tea-tribe lobby spearheaded by two influential Congress leaders Paban Singh Ghatowar and Silvius Condpan.
Gogoi's senior cabinet colleagues Sarat Barkataki, Devanand Konwar and Ardhendu Kumar Dey too were also not on the same page with the chief ministers on most issues. Over and above, the Assam unit of the Jamiat Ulema-e-Hind, which had backed the Congress during the assembly elections, started demanding key portfolios including that of the home department.
No wonder, in his autobiography, 'Turnaround: Leading Assam From the Front,' Gogoi wrote he had inherited a 'crown of thorns.'
To everybody's surprise, the ever-smiling and affable Gogoi proved to be a tough nut to crack. Dissidents were neutralised by a set of young Turks he started promoting. Gogoi also showed immense courage to deny Jamiat its pound of flesh in the allocation of portfolios, prompting the party's minority leaders to chart their own political course outside the influence of the religious organisation.
Until then, it was believed that Jamiat's backing was very crucial to win elections in the state. Even the AGP had courted the state Jamiat president Badruddin Ajmal to return to power in 1996.
Gogoi proved the theory wrong returning to power in the next assembly elections despite Ajmal floating his own party to take on the Congress, condemned by the Jamiat as a 'betrayer.' A sizable chunk of the minorities voted for the Congress going against Jamiat's wishes.
Good governance Vs communal politics
Gogoi had demonstrated that good governance could offset the influence of communal and ethnic politics to a large extent, if not entirely.
By the end of his first five-year tenure, Assam was already on the road to recovery. The employees were getting payments regularly. The state's infrastructure, particularly communication, power and health got facelifts. More importantly, extra-judicial killings had stopped and a sense of security was back among the people. The Ulfa and other militant groups were showing a willingness to smoke the peace pipe while the Bodo Liberation Tigers (BLT) had already joined the mainstream to form the Bodoland Territorial Council (BTC) in 2003.
Gogoi by then not only emerged as an able administrator but also a shrewd politician with total control over the government as well as the party. To his credit, he never though appeared authoritarian so much so that even there used to be pandemonium in his press conferences, which he frequently convened as chief minister.
During those media interactions, many journalists would often get into a heated argument with the chief minister, but it never affected working relations between media and the chief minister's office, which would be unthinkable today when even the slightest criticism is regarded as an affront to the governments, be it in the states or the Centre.
The CMO was accessible to all journalists irrespective of how critical they were of his government. But unlike his predecessors, Saikia and Mahanta, Gogoi was never accused of having a cabal of favourite journalists.
Similarly, he enjoyed a good working relationship with leaders from opposition parties without being very close to any of them.
"Gogoi neither had many good friends nor staunch enemies," Congress leader Devanand Konwar once said jokingly during a private talk with a group of journalists. This trait made him an ultimate peacemaker, who could reach out even to his detractors when needed.
In handling insurgency too his government's approach was carrot and stick, and not all-out operations that his two predecessors mentioned above, tried out unsuccessfully.
It would, however, be wrong to assume that Gogoi was a soft leader. When needed, he always held his ground even in the face of strong opposition. For instance, when the Congress high-command wanted an alliance with the AIUDF ahead of 2006 elections, Gogoi simply asked the party to go ahead with its plan without projecting him as a chief ministerial candidate.
Longest-serving CM
The rest, as they say, was history. Gogoi went on to become the longest-serving chief minister of the state, completing three consecutive terms from 2001 to 2016.
Gogoi's third term in office was marked by dissidence led by his former protégée Himanta Biswa Sarma. By then even the health took a toll on the octogenarian leader, who was losing a grip over the political development shaping around him amidst an upsurge of a strong saffron wave.
Expectedly, Gogoi's Congress was voted out in 2016. The defeat, however, did not make him leave the battle ground. Despite his age and failing health, he remained the most vocal critic of the BJP-led state government both in the assembly and outside.
As Assam gears up for the next year's elections, Gogoi reached out to Ajmal, setting aside past antagonism for a Congress-AIUDF alliance. It was his last attempt to mend fences.
Gogoi was admitted to the ICU of GMCH following some days back for post-Covid complications and allied illnesses.