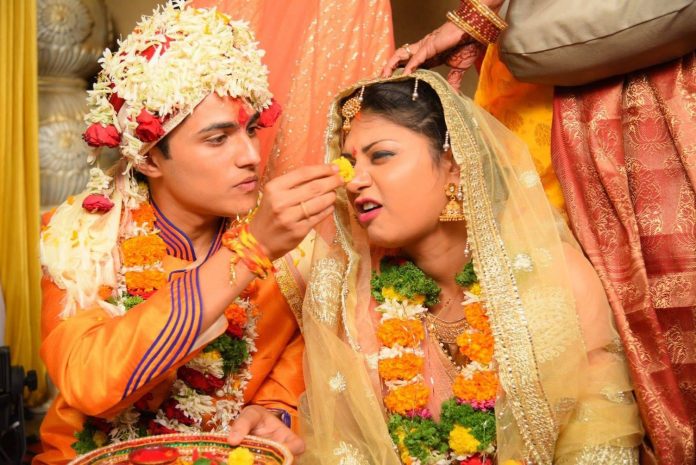 The Tanishq ad controversy refuses to die down. Zara Parwal, a Pune resident who shared pictures from her marriage to a Hindu man, to voice support for the advertisement, has filed an FIR with Pune Police over online harassment.
Zara has also said that she is the secretary of All India Professionals Congress (AIPC) in Pune. As she is aligned ideologically with the Congress, she is into organising events for the city Congress. Meanwhile, Zara has found support in Congress MP Shashi Tharoor and other Congress leaders.
Speaking to a news channel, Zara said she supports the social message sent out by the Tanishq advertisement. However, with abuses and threats issued at large on social media, she went to the police to lodge an FIR with the cyber cell.
The Tanishq advertisement showed a Muslim family celebrating a traditional South Indian baby shower for their daughter-in-law. The advertisement was pulled out after a strong backlash.
Along with several other women with interfaith relations, Zara Parwal, too, came out in support of interfaith marriages and shared pictures from her marriage to a Hindu man.
This is for @TanishqJewelry and #bigots who called for #BoycottTanishq and have questioned "what if" religions were changed.
So here goes, my maiden name is Zara Farooqui and I am married to Nikhil Parwal @NikZar05 since 2016. And these are our wedding pics. #TanishqAd pic.twitter.com/PV2dQScFPJ

— Zara Raj Parwal (@ZParwal) October 14, 2020
Talking about the harassment, Zara said that there are 40,000 messages on Twitter with abuses being hurled at her over her wedding pictures. "This also shows that there is a serious unemployment problem in the country," she said, adding that these trolls are trying to reach out to her family and threatening them.
The trolls have also tried to leak her address and phone number, when she felt the need to take a legal course. Zara has registered a case by submitting an application to the cyber cell in Pune. She has given IDs of all of the Twitter accounts and Facebook accounts that are threatening her, intimidating her and her family members.
Zara's complaint comes days after actor Divya Dutta, who lent her voice to the controversial ad, said she is saddened by the company's decision to pull it out after online backlash. The 45-second ad featured a Muslim family celebrating a traditional south Indian baby shower ceremony for their pregnant daughter-in-law.
Answering a Twitter user's question if it was indeed her voice in the ad, she wrote, "Yes it's my voice. It s sad it's taken off air. I loved it." When another Twitter user wrote that they had 'nothing against her', but 'but wrong is wrong', Divya responded, "But sir don't we all promote brotherhood?? We as India are all about that. That's our soul sir. Unity in diversity bachpan mein sunte the. Aise to kitne ads hote the. Koi kuch nai kehta tha.. par chalein sabke apne vichar (We used to be told of our unity in diversity. There are so many other ads that no one comments about, but to each his own)!"