The Bharatiya Janata Party (BJP) has taken a swipe at Delhi Chief Minister-designate Arvind Kejriwal.
Kejriwal had resorted to a hanuman Chalisa chant during the campaign phase, hinting at his religious connect even as the BJP was resorting to a strong Hindutva-line campaign.
BJP general secretary Kailash Vijayvargiya said on Wednesday (February 12) that the Aam Admi party should make hanuman Chalisa chanting mandatory in schools. "Why deprive Delhi's students of the blessings of Bajrangbali", Vijayvargiya said in a tweet.
Advertisement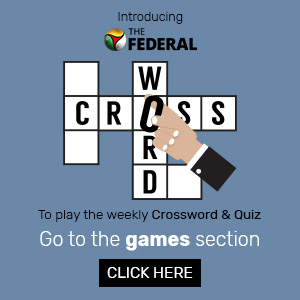 .@ArvindKejriwal जी को जीत की बधाई !

निश्चित ही जो हनुमानजी की शरण में आता है उसे आशीर्वाद मिलता है। अब समय आ गया है कि हनुमान चालीसा का पाठ दिल्ली के सभी विद्यालयों, मदरसो सहित सभी शैक्षणिक संस्थानों में भी जरूरी हो।

बजरंगबली की कृपा से अब 'दिल्लीवासी' बच्चे क्यों वंचित रहे❓

— Kailash Vijayvargiya (@KailashOnline) February 12, 2020
The BJP leader later said Kejriwal had turned to Lord hanuman on several occasions and hence his tweet. "He had given credit to Hanuman ji for his victory in the Delhi elections. So, I thought schoolchildren should also get the blessings of Hanuman ji," Vijayvargiya said.
Related news | Why Kejriwal's triumph in Delhi is good news for Mamata
Kejriwal's sudden affiliation to the monkey-god had triggered many taunts from the BJP and his detractors. The CM but maintained an unflappable demeanor throughout the campaign. Political observers said the Three-time CM resorted to the hanuman chant to tell his supporters that he was not anti-Hindu or against faith.
Some others noted that the RSS had been ubiquitously working on the ground across Delhi, tasking up house visits, stump calls, and making personal appeals to vote for the BJP. The AAP think-tank was much relieved to see their leader plug-in the hanuman chant in the midst of all the visible Hindutva cacophony.