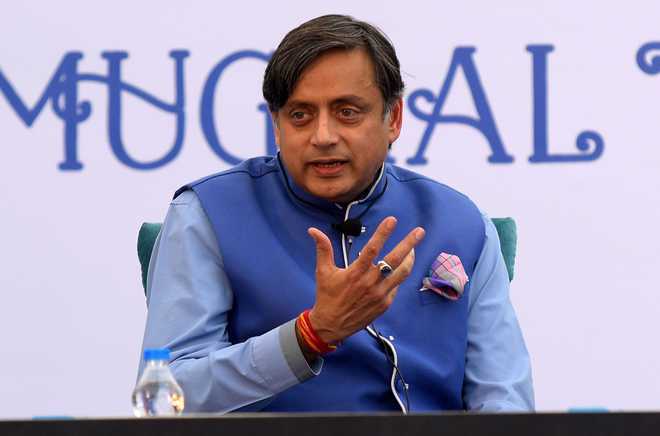 Waitlisted rail tickets, lopsided focus on Vande Bharat worrying: Tharoor
Congress leader Shashi Tharoor on Tuesday (May 30) stated that securing a confirmed railway berth should no longer be a matter of luck, but rather a standard facility. He expressed his concerns about the imbalanced emphasis on Vande Bharat.
Tharoor cited a media report which in turn quoted an RTI reply to state that more than 2.7 crore passengers could not travel by train in 2022-23 despite buying tickets because of being waitlisted.
Also Read: BJP to begin Maha Jansampark Abhiyan from May 31
"When are the long waitlists in the Indian Railways going to end? With 2.7 crore waitlisted passengers denied a confirmed seat, the year registered the largest number of tickets that remained waitlisted before they were automatically cancelled," Tharoor said.
This has been the trend, with every year breaking the previous year's record, the MP from Thiruvananthapuram said.
"Introduction of Vande Bharat is welcome but the lopsided focus on it is worrying. In our 75th year of Independence, a confirmed railway berth should no longer be merely about luck but a normal facility," the former Union minister said.
The matter must urgently seize the government's attention, he added.
Also Read: Modi flags off Uttarakhand's first Vande Bharat train between Delhi and Dehradun
According to a reply to an RTI plea filed by Madhya Pradesh-based activist Chandra Shekhar Gaur, the Railway Board in 2022-2023 logged 1.76 crore Passenger Name Record (PNR) numbers, against which 2.72 crore passengers who were scheduled to travel, were automatically cancelled due to being waitlisted.
In 2021-2022, a total of 1.06 crore PNR numbers, against which 1.65 crore passengers were scheduled to travel, were automatically cancelled.
After cancellation of PNRs, the ticket fare is refunded to the passengers.
The inability to provide confirmed tickets to passengers has been a recurrent problem with the national transporter.
(With agency inputs)