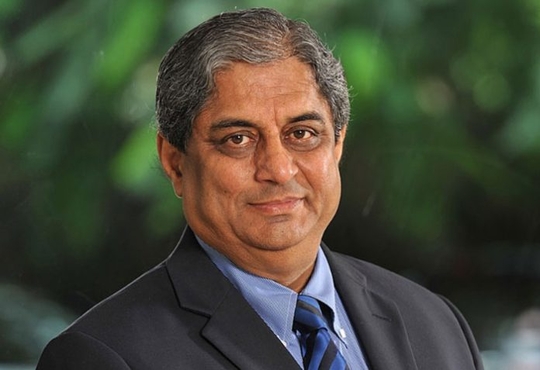 Setting Wall Street's big names aside, The Economist has named the not-so-popular Aditya Puri of HDFC Bank as the "world's best banker".
Launched in 1994, HDFC Bank is now the world's 10th most valuable bank and has surpassed Citibank and HSBC in worth standing at about $90 billion. The bank boasts of a substantial presence in cities as well as rural areas.
The financial weekly arrived at this conclusion after comparing total shareholder returns of Puri during his tenure and that of chief executives of world's top 50 banks.
Aditya Puri has delivered annualised returns of 22% over the past quarter-century, far more than any Wall Street boss https://t.co/adGS6Uemih

— The Economist (@TheEconomist) November 1, 2020
The Economist wrote about Puri: "Measured by the hardest test of all — creating something from nothing and delivering long-term shareholder returns while supporting the economy—the answer is someone of whom few outside Asia and the investment elite would have heard: Aditya Puri.
Also read: Bitter prescriptions for banks may worsen fate of slackening economy
"Mr. Puri has delivered cumulative returns exceeding 16,000 per cent over the quarter century since his bank went public," The Economist noted, adding that this is "not wholly a function of the length of Mr Puri's tenure".
The Economist compared the performances of CEOs of the world's top eight banks including China Merchants Bank, DBS, JPMorgan Chase, PNC, Bank Central Asia and HDFC Bank to declare that Puri's bank tops the list of total returns percentage at 16,187. China Merchants Bank is far behind at 345 and JPMorgan Chase at 265.
On comparing total returns percentage, HDFC Bank is next only to China Merchants Bank (23) at 22. On absolute value created in billion dollars, HDFC Bank ranks fourth at 83 with JPMorgan Chase topping the charts in this category at 388.
In 1994, Puri was with Citibank in Malaysia when he received a call from the head of Housing Development Finance Corporation (HDFC), Deepak Parekh. Those were the days when almost all Indian banks were state-controlled and corruption was rampant. Puri took up the challenge to set up HDFC Bank for a salary less than half his Citibank salary. Puri says his wife Anita was his inspiration to go against all odds and set up HDFC Bank.
The Economist attributed Puri's success secret to three elements — his "clear vision, microscopic attention to detail, blunt speaking and a knack for retaining talent". The weekly further said, "Puri has a strong belief that India firms and consumers are consistent money-makers, resulting in one of India's largest cash-machine and credit card networks."
Also read: In a first, woman appointed CEO of AI's regional subsidiary Alliance Air
The Economist said that while Puri himself doesn't own a cellphone, HDFC Bank's fast increasing investment in technology has resulted in speedy loan approvals and rigorous credit systems.
Aditya Puri, who retired as the CEO of HDFC Bank on October 26, has joined global investment firm Carlyle as senior adviser.
HDFC Bank has been a "source of as much as a quarter of new credit in India since 2017 without any signs of its standards slipping or bad loans rising", Credit Suisse's Ashish Gupta told The Economist.
The bank's gross non-performing asset stood at 1.3 per cent of total assets "in the year to March", compared to 6 per cent for ICICI Bank and 2.3 per cent for Kotak Mahindra Bank.