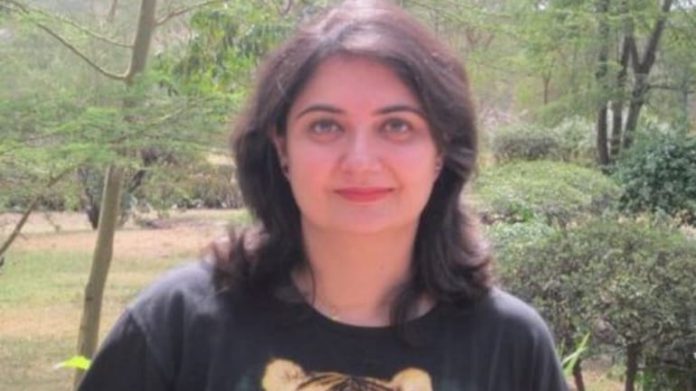 In a first for Indian aviation, a woman has become the CEO of an Indian carrier: the government has appointed Harpreet A De Singh as the CEO of Air India's (AI) regional subsidiary Alliance Air.
According to a report, AI CMD Rajiv Bansal issued an order on Friday, saying Singh "will hold the charge of Alliance Air CEO post till further orders."
Singh is currently AI's executive director (flight safety). In place of her, the new ED of AI will now be Captain Nivedita Bhasin, one of the airline's most senior commanders currently flying Boeing 787 Dreamliner, said the report.
Captain Nivedita Bhasin has also been asked to head several other departments, given her experience.
As per ToI, Harpreet Singh was the first woman pilot to be selected by Air India in 1988. Though she could not fly due to health reasons, she has been very active in the area of flight safety. The Indian Women Pilot Association is headed by Singh. The association has Bhasin and other senior women commanders like Captain Kshamta Bajpai as well who are seen as role models by budding pilots.
Also read:Govt mulls dropping debt condition to sweeten Air India sale
Air India has the highest ratio of women pilots among Indian carriers. Women applied for pilot jobs in large numbers in mid-1980s. Another surge was seen around 2005 when low-cost private airlines started to emerge. India has the highest average of women pilots in the world at 10 per cent, as against the global average of 2-3 per cent.
As per the report, Alliance Air will remain a PSU for now as it is not being sold off with the Air India-AI Express-AISATS combine.
AI's old Boeing 747s will be transferred to Alliance Air, which currently has a fleet of turboprops, if the Maharaja gets a buyer and is privatized.
Also read:Bidding for Air India to be done on enterprise value, says Hardeep Singh Puri
In a bid to resurrect Air India privatization, the government is planning to give flexibility to potential investors to decide on the humongous debt with the national carrier, government sources said.
The flexibility to potential investors on the quantum of the Rs 60,074 crore debt that they want to absorb will replace the current condition of the buyer taking over more than a third of the debt and transferring the rest to a special purpose vehicle, Department of Investment and Public Asset Management (DIPAM) Secretary Tuhin Kanta Pandey said.