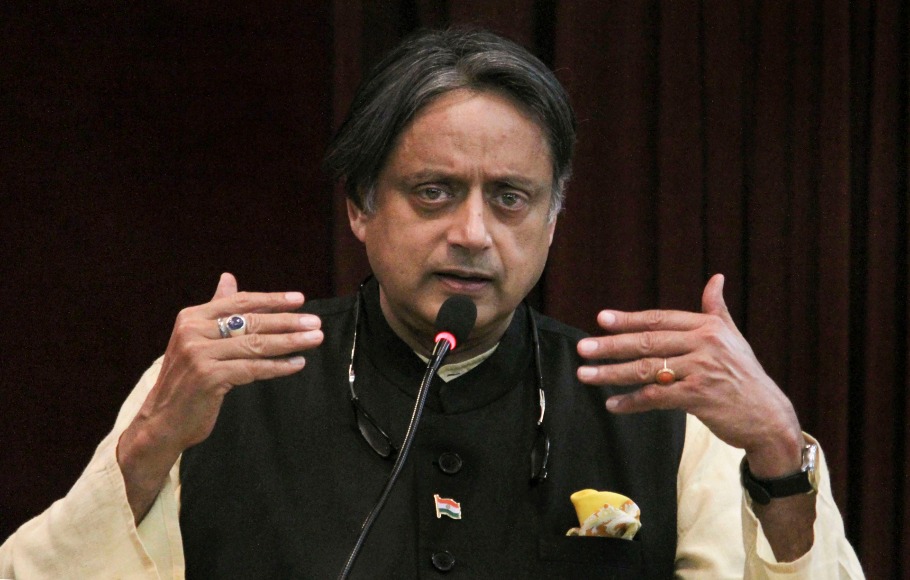 A day after India allowed the US to buy 29 million doses of the anti-malaria vaccine, hydroxychloroquine, after partially lifting the ban on its export, senior Congress leader Shashi Tharoor tweeted to President Donald Trump, asking him to reciprocate the favour by keeping India 'first priority' in case America develops the coronavirus vaccine.
Posing the question to Trump, Tharoor said India 'selflessly agreed' to sell the drug despite the ban.
Mr President @realDonaldTrump, since India has selflessly agreed to give you the supply you seek of hydroxychloroquine, will you grant India first priority in sharing with us any #COVID19 vaccine that might be developed in US labs? @USAndIndia @USAmbIndia @PMOIndia https://t.co/M7Pze4d9CC

— Shashi Tharoor (@ShashiTharoor) April 8, 2020
The tweet comes after India's decision to partially lift the ban on the export of hydroxychloroquine which was imposed last month on March 25 by the ICMR (Indian Council of Medical Research).
ICMR had recommended that the government ban the export of the drug till domestic reserves were deemed sufficient.
However, the Congress on Wednesday said the PM should not succumb to threats and take any decision out of pressure at the time of a health crisis as it would set the wrong precedent in international diplomacy.
After the Modi government came under fire for selling the drug to the US, a health ministry official said, sufficient stock of hydroxychloroquine is available in the country.
In a subtle threat to India, Donald Trump in a White House press interaction on Tuesday (April 7) said, "I would be surprised if he (Prime Minister Narendra Modi) would (retaliate to the US ban on export of medical goods), you know, because India does very well with the United States."
Related news: Tharoor snubs Trump, says US will get drugs if India sells it
"I don't like that decision, I didn't hear that that was his decision. I know that he stopped it for other countries. I spoke to him yesterday, we had a very good talk and we'll see whether or not that's his… For many years, they've been taken advantage of the United States on trade. So I would be surprised if that were his decision. He'd have to tell me that. I spoke to him Sunday morning, called him, and I said, we'd appreciate you allowing our supply to come out. If he doesn't allow it to come out. That would be OK. But of course, there may be retaliation. Why wouldn't there be," the US President said.