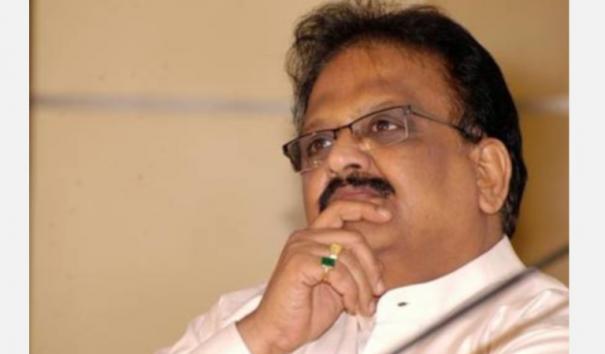 Well-known singer SP Balsubrahmanyam, who has been battling COVID-19 since August 5, is in an 'extremely critical' condition and his health deteriorated in the past 24 hours, said a statement issued by MGM HealthCare, where he is being treated for about two months now.
The hospital statement read –
"SP Balasubrahmanyam, who had been admitted at MGM Healthcare on August 5, remains on ECMO and other life support measures. His condition has deteriorated further in the last 24 hours warranting maximal life support and he is extremely critical. The team of experts at MGM Healthcare are closely monitoring his health condition."
Advertisement
Related video: Tamil Film fraternity organises prayer for 'Padum Nila' SP Balasubrahmanyam
Balasubrahmanyam had announced on August 5 that he had contracted coronavirus. The singer had begun treatment for the virus optimistically and in the initial days put out a video that he was likely to be discharged in a few days as he was only suffering from very mild symptoms. It has been a roller-coaster ride since then with his health improving at times and deteriorating the very next day.
Related news: The story of an enduring friendship for 5 decades — SPB and Ilayaraja
On September 11, SPB's son SP Charan took to Instagram to say the singer-actor's recovery continues to be slow and steady. The filmmaker added that his father is comfortable and not in sedation, though he is still on the ventilator.
The Tamil film fraternity had held a prayer meeting in Chennai for his speedy recovery. The news of SPB's condition deteriorating comes as a surprise as it was widely reported that his health was improving.
In the August 25 update, his son SP Charan had stated that SPB was doing well and was responding well to treatment. This health downturn comes a month after that.
Actor Kamal Haasan visited the hospital and said he was 'unsure if SPB was well.'