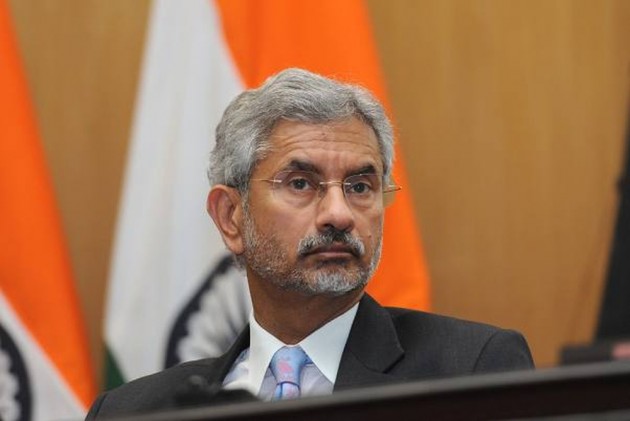 The situation along the Line of Actual Control (LAC) in eastern Ladakh is "very fragile" and "quite dangerous" due to close troop deployment by India and China in some pockets, External Affairs Minister S Jaishankar said on Saturday (March 18).
But substantial progress had been made in the disengagement process in many areas, he told the India Today Conclave in New Delhi.
Jaishankar said he and then Chinese foreign minister Wang Yi reached an in-principle agreement in September 2020 on how to resolve the festering issue and that it was for Beijing to deliver on what was agreed to.
Also read: 'It is not nationalism, but cowardice': Rahul Gandhi on Jaishankar's China remark
Jaishankar made it clear that the relationship between the two countries, which fought a bitter border war in 1962, cannot return to normal until "these problems" were resolved.
Tense border
Indian and Chinese troops have been locked in a confrontation at certain friction points in eastern Ladakh for nearly three years even as their troops have disengaged from several areas following extensive talks.
"This is a very, I would say, challenging and abnormal phase in our ties with China. Why I say that is because from 1988, when Rajiv Gandhi went there, till 2020, the understanding was that peace and tranquillity on the border would be maintained," Jaishankar said.
The minister referred to agreements on not bringing large forces to the border and said a "very specific" set of understandings and even protocols were put in place regarding the handling of various situations.
Also read: Modi govt's China strategy is 'DDLJ' starring Jaishankar: Congress
Jaishankar said China violated the agreements in 2020, the consequences of which were seen in the Galwan Valley and other areas.
"We have deployed our troops, we have stood our ground, and the situation, to my mind, still remains very fragile because there are places where our deployments are very close up and in military assessment, actually therefore, quite dangerous," he said.
Painstaking efforts
"Now we have made substantial progress when it comes to disengagement in many areas. There are many areas where we have ongoing discussions. It is a painstaking job and we will do that.
"We have made it very clear to the Chinese that we cannot have a breach of peace and tranquillity. You cannot violate agreements and then want the rest of the relationship to continue as though nothing happened. That is just not tenable," Jaishankar added.
On February 22, India and China held in-person diplomatic talks in Beijing and discussed proposals for disengagement at the remaining friction points along the LAC in eastern Ladakh in an "open and constructive manner".
Also read: India's strong response to China, Pak proof that it will not be coerced: Jaishankar 
The meeting took place under the framework of the Working Mechanism for Consultation and Coordination on India-China Border Affairs (WMCC).
The standoff at the eastern Ladakh border erupted on May 5, 2020, following a violent clash in the Pangong lake area.
Relations between the two countries plunged following the clash in the Galwan Valley in June 2020.
(With agency inputs)