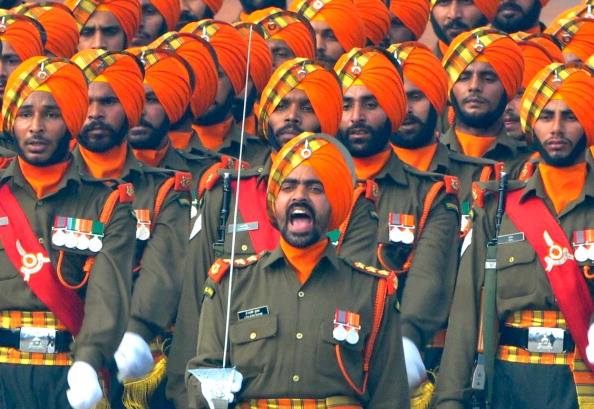 The Shiromani Gurdwara Parbandhak Committee has vehemently disapproved of any proposal to equip Sikh soldiers with ballistic helmets.
A delegation of the SGPC, the apex religious body of the Sikhs, met the National Commission for Minorities (NCM) chief to discuss the issue.
Also Watch: 16 Army jawans die as vehicle falls into gorge
The SGPC delegation said no interference in the matter of Sikh identity will be tolerated. Therefore, under no circumstances the helmets can be accepted on Sikh soldiers, they said.
The remarks come amid reports that introduction of ballistic helmets for Sikh soldiers is being considered.
Also Read: Situation along India-China border 'unpredictable': Army chief
The SGPC delegation on Friday attended the meeting at the NCM office in New Delhi. The delegation included SGPC general secretary Gurcharan Singh Grewal and member Raghbir Singh Saharan Majra.
It registered a strong objection before NCM chairperson Iqbal Singh Lalpura to the government's reported proposal to make Sikh soldiers wear helmets and made a point that there can be no discussion or reasoning on this issue.
(With agency inputs)