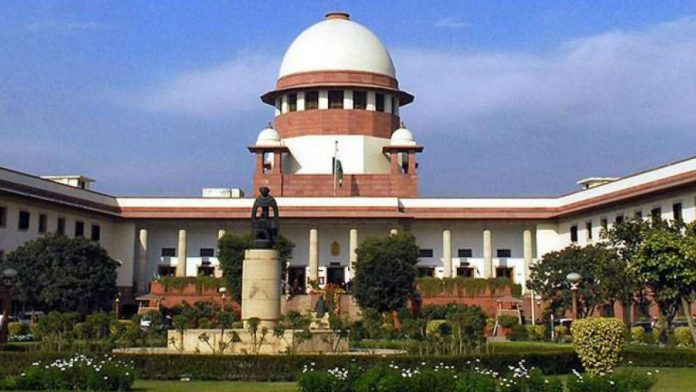 Even as the Supreme Court ordered mediation into the Ayodhya title suit, reactions have been mixed to the judgment. AIMIM chief Asaduddin Owaisi said it would've been better if the top court had appointed a neutral person. "Sri Sri Ravi Shankar, who has been appointed a mediator, had earlier made a statement that clearly asked Muslims to give up their claim on Ayodhya to prevent India from becoming a Syria. It would have been been better if a neutral person was appointed," he told ANI.
Tasleem Ahmed Rehmani, president of the Muslim Council of India, expressed apprehensions about Sri Sri Ravi Shankar's inclusion as a mediator. "His inclusion is astonishing," he said. Uttar Pradesh Deputy Chief Minister Keshav Maurya, said: "Won't question SC order. In the past, efforts made to arrive at a solution,but with no success. No Lord Ram devotee or saint wants delay in construction of Ram Mandir."
Eminent jurist Fali S Nariman said mediation is highly recommended as it is not a bad thing. He cited the example of Singapore Mediation Convention adopted by the UN in 2018, which facilitates the enforcement of international settlement agreements resulting from mediation.
Advertisement
BJP MP Subramanian Swamy had earlier said that mediation in Ram Janmabhoomi-Babri Masjid land dispute case is a sterile exercise.Many suggested that the mediation is unlikely to be fruitful with the inclusion of outside parties like Sri Sri Ravi Shankar. While Nirmohi Akhada is said to be opposed to Ravi Shankar's inclusion, the Hindu Mahasabha was sceptical, the Sunni Waqf Board lawyer welcomed the mediation process.
While the current attempt by the Supreme Court at mediation is not new, Hindu parties fear it will further delay the matter. They are also sceptical that the
result of such a mediation may not be binding on the entire community they represent, which would make the exercise pointless.
Mediation will also push back any possibility of an early beginning of the construction of the Ram temple — a top priority of the BJP government at the Centre and right-wing groups ahead of the coming national elections. There were also calls to bypass the judicial process through an ordinance. But Prime Minister Narendra Modi had said no decision could be made until the judicial process is over.