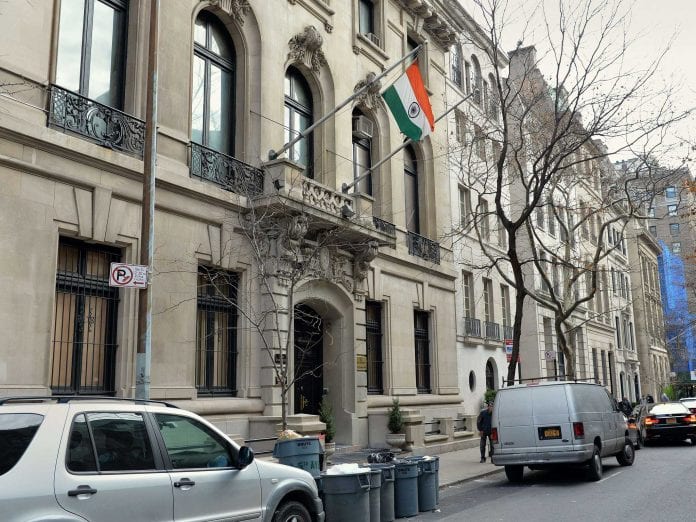 Indian-owned companies in the UK number a record 954 this year, a significant increase over the previous year, the India Meets Britain Tracker said.
The analysis, released here late Thursday, found the combined turnover of these companies has more than doubled from 19 billion pounds in 2014 to 50.5 billion pounds in 2023.
Also Read: Pakistan SC declares Imran Khan's arrest 'illegal', orders his release
"We are on the cusp of something sensational, and as a British government minister I want to be a part of that," said Lord Dominic Johnson, UK Minister for Investment in the Department for Business and Trade.
"I want these two free democracies, India and the UK, who believe in the values of liberty and human endeavour, to come together to truly, by our common partnership, create a stronger set of economies as one," he said.
The Tracker, released annually by professional services firm Grant Thornton and the Confederation of Indian Industry (CII) to analyse the contribution of Indian businesses to the UK economy, marks its 10th edition this year.
Indian diplomat
Said Indian High Commissioner Vikram Doraiswami: "Nobody seems to know that Indian companies are here in such numbers. I think we can do better with this.
"There is an opportunity for us to find verticals in which we can connect the two economies for joint opportunities in which Indian businesses come here to leverage opportunities and take finished products back into the Indian economy."
With the ninth round of negotiations on an India-UK free trade agreement (FTA) over, the research found that the number of Indian-owned companies operating in the UK remained at its highest level over the past 12 months.
Also Read: Pakistan: Former foreign minister Qureshi arrested; political turmoil worsens
This was despite businesses and economies globally still feeling the impact of the COVID-19 pandemic.
The increase in the number of companies compared to 2022 is remarkable, amidst ongoing operational challenges and rising costs.
This also shows the deepening ties between India and the UK, Anuj Chande, Head of South Asia Business Group, Grant Thornton UK LLP, said.
FTA and trade
Bilateral trade between India and the UK has more than doubled from 16.4 billion pounds in 2013 to 35.9 billion pounds in 2022, showing the UK remains an attractive hub for Indian investors.
The mammoth Indian diaspora here is also believed to have encouraged more Indian companies to look at the UK as their natural home, Chande added.
The average annual revenue growth rate among the Tracker companies also almost doubled compared to last year (38 per cent) to hit a record high of 71 per cent.
Also Read: Imran Khan supporters attack PM's house; 'act of terrorism,' says Shehbaz Sharif
The three fastest growing companies were: LT Foods International Ltd, growing 807 per cent; St. James Court Taj Hotel, growing 491 per cent; and Reliance Big Entertainment (UK) Pvt Ltd, growing 364 per cent.
An FTA will take this relationship to the next level and bring significant benefits to both sides, said CII Director General Chandrajit Banerjee.
While London remains the preferred location for many companies, others are starting to look beyond the city for growth opportunities.
This is for the first time the Tracker includes a company headquartered in Northern Ireland.
(With agency inputs)