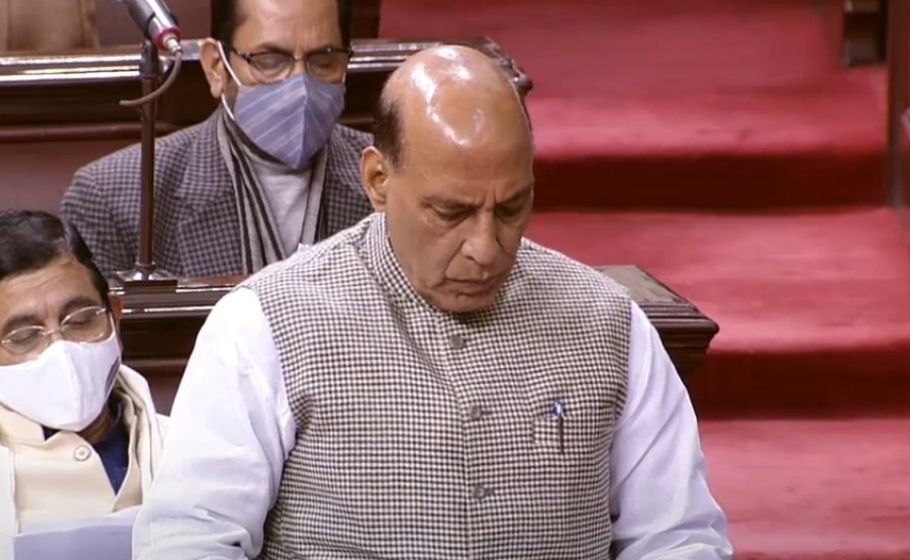 Defence Minister Rajnath Singh on Thursday claimed of a major breakthrough in the talks between India and China's military commanders over disengagement of troops at Ladakh's Pangong Tso, over half a year after the two engaged in a bitter border stand-off.
"Our sustained talks with China have led to agreement on disengagement on the north and south banks of Pangong Lake," Singh said while making a statement in Rajya Sabha on the "present situation in Eastern Ladakh."
After this agreement, India and China will remove forward deployments in a phased and coordinated manner, he said. "China will keep its troops to the east of Finger 8 at the north bank of Pangong Lake. India will keep its troops at its permanent base near Finger 3."
The defence minister asserted India has "not lost anything" and that it has never accepted China's claims over its territory. He said Pakistan had "illegally given India's land to China" and the Indian government does not recognise such as arrangement.
Singh said that in Ladakh too, China had moved unilaterally and deployed a large number of troops to the Line of Actual Control (LAC), in violation of the agreements between the two countries, in response to which India had scaled up its arrangements at the border.
"Many fraction areas are built near LAC in Eastern Ladakh. China has collected heavy force and arms and ammunition near LAC and in the nearby areas on their side. Our forces have also adequate and effectively done counter deployment," said the defence minister.
"As a result of our well thought out approach and sustained talks with the Chinese side, we have now been able to reach an agreement on disengagement in the North and South Bank of the Pangong Lake," he stated in Rajya Sabha.
Related news: PLA piles up weapons at LAC as Jinping asks it to be combat-ready
Meanwhile, he said talks have begun over the North-South bank of the Pangong Lake. He said some issues over deployment at the LAC are yet to be resolved and both sides have agreed that complete disengagement will be done at the earliest.
"It has also been agreed to convene the next meeting of senior commanders within 48 hours after the complete disengagement in the Pangong Lake area so as to address and resolve all other remaining issues," he added.
Singh said India has maintained relationship with China on military and diplomatic levels since last year. "During the talks, we told China we want solution of the issue based on three principles — first, both parties must agree on the LAC and respect it. Secondly, there shouldn't be an attempt to change the status unilaterally, by any party. Thirdly, all compromises should be completely agreed upon by both parties," he said.
"No matter which party you belong to, the country stands united when it comes to national security," he further remarked.
India and China had engaged in a border stand-off since last year which worsened after a deadly clash between troops in Galwan in June, which resulted in the deaths of 20 Indian Army soldiers.