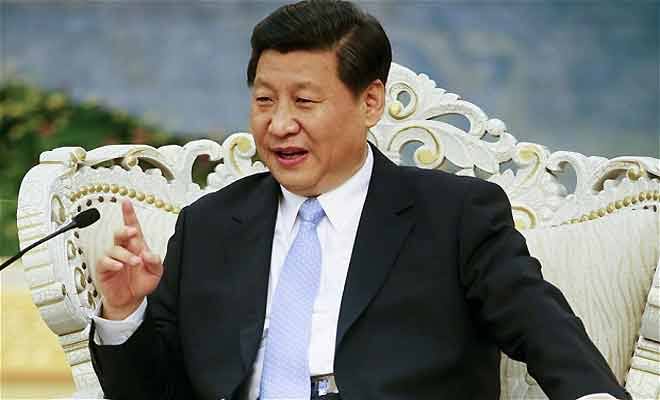 In an indication that the deadlock in talks between Indian and Chinese militaries to defuse the situation along the Line of Actual Control (LAC) in eastern Ladakh may not be over soon, Chinese President Xi Jinping has asked the People's Liberation Army (PLA) to be ready for combat at the front.
"During the Spring Festival, the entire army must strengthen combat readiness on duty to guard national security and the happiness and tranquility of the people," Jinping was quoted by the Chinese media as saying during a recent visit to the PLA air force unit.
Chinese media had also reported about the deployment of weaponry or "holiday gifts" along the LAC and how a central military commission headed by Jinping was supervising the deployment of troops along the borders.
Related news: India-China at crossroads, need to stand by 8 principles for peace: MEA
In line with the Chinese president's order, the PLA which refuses to withdraw troops along the LAC, has reinforced artillery guns, self-propelled howitzers, surface-to-missile units and armoured assault vehicles including Type 15 tanks among others along the LAC.
PCL-181, the most advanced howitzer that China possesses, has been deployed at the northern foot of the Tien Shan Mountains, close to Ladakh.
A report in Hindustan Times said that the PLA has freshly deployed heavy military vehicles and howitzers around the Shiquanhe PLA camp, 82 km from LAC across Chumar in eastern Ladakh, while more deployment of vehicles, equipment and construction work have been seen near the Rudok surveillance facility.
Indian army commanders have also reported about a "marginal increase, new revetments and relocation of deployments between finger four and finger seven on the north bank of Pangong Tso".
That apart, reinforcements have also been seen in the Piue radar site as well as Spanggur Tso areas, close to the LAC.
"The PLA is strengthening all along the 1,597-km LAC in Ladakh with a view for long-term deployments. The fortifications around Spanggur Tso are designed to support Moldo Garrison in Chushul area with Indian Army dominating heights in Kailash Ranges," HT quoted an official as saying.
Related news: Ladakh issue complicated, 9 rounds of talks held with China: Jaishankar
Minister of External Affairs S Jaishankar recently stressed that the Ladakh issue is a complex one, which can be only resolved through military-level talks. However, despite nine round of commander-level talks, India and China have been unable to reach a consensus on de-escalation and disengagement of forces in the area.
During the talks, while India has been goading China to move back its troops from key friction points, the Chinese army has been reluctant to move to pre-April 2020 positions.