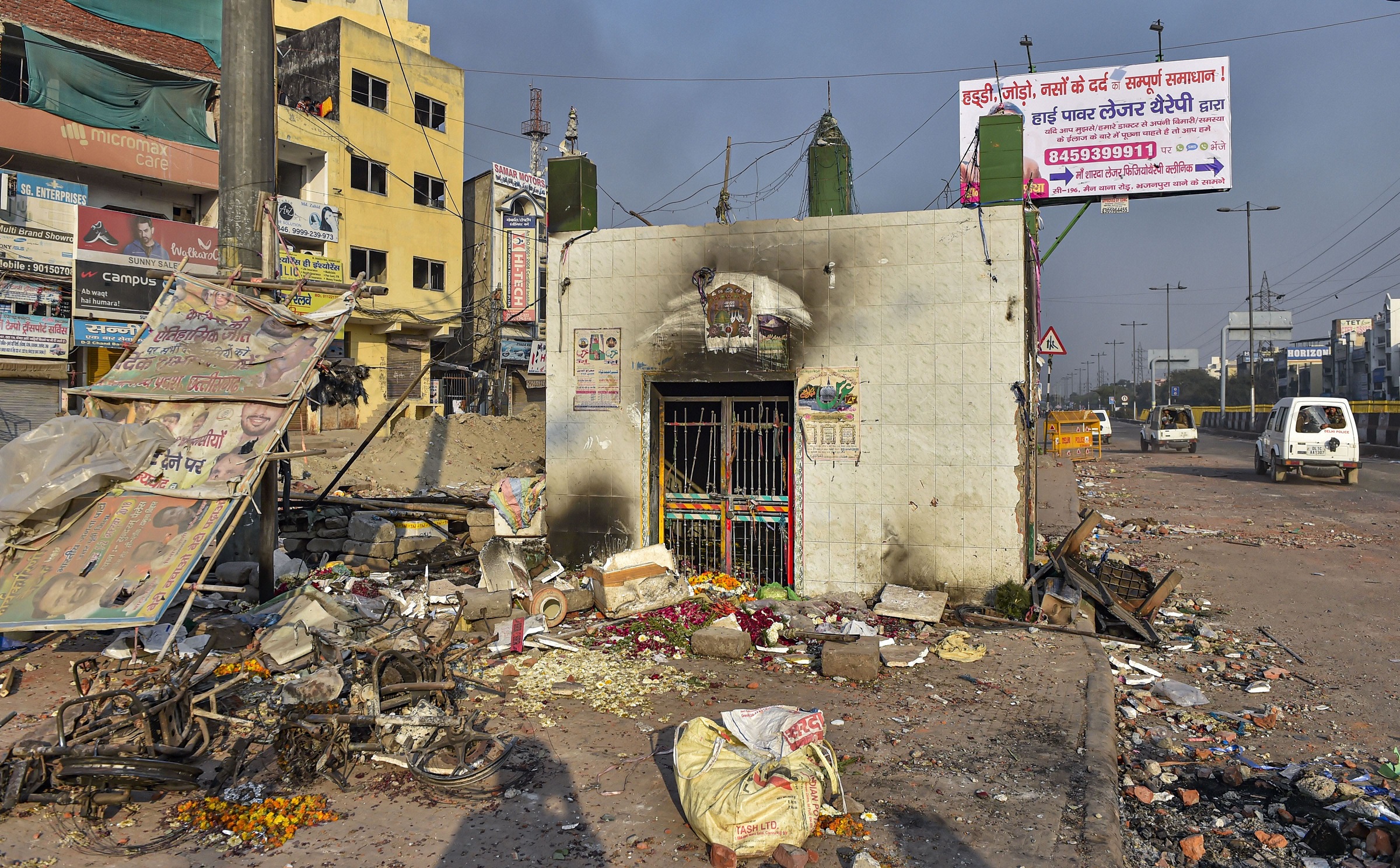 Pro-CAA mob admits to burning down mosque in Delhi
A pro-CAA mob has allegedly admitted to burning down a mosque in northeast Delhi, The Wire reported on Tuesday.
Members of the mob, who allegedly refused to show their faces in a video, said not one person had burnt the mosque, but they had done it together. Shouting Hindutva slogans, they paraded around the burning mosque.
They said they are against those opposing the Citizenship (Amendment) Act and added they were bigger goons than them.
The mob also said, in the video, the government should implement CAA and National Register of Citizens (NRC).
At least 11 people, including a policeman, have been killed and more than 130 injured in the violence that erupted in Northeast Delhi on Sunday (23/02/20).