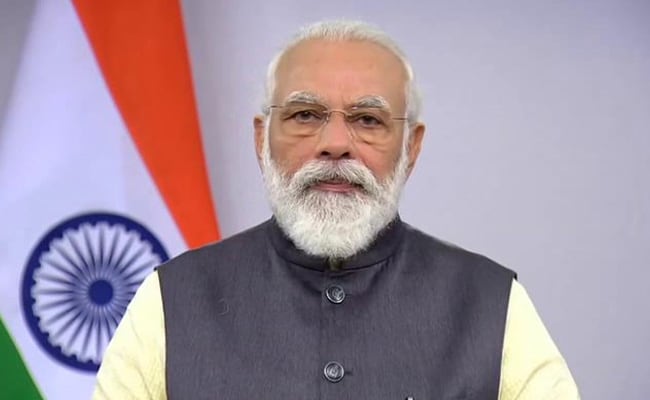 Prime Minister Narendra Modi has said that the controversial farm laws over which protests have been taking place in Delhi for the last 20 days, were what farmers' bodies and opposition parties had wanted till they were passed.
"The agriculture reforms that have taken place are exactly what farmer bodies and even opposition parties have been asking for over the years," Modi said on Tuesday, accusing the opposition of "instigating" and "misleading" the farmers and "shooting from their shoulders".
Speaking at a function in Kutch in Gujarat, he said, "The government is committed to the welfare of farmers and we will keep assuring them and addressing their concerns."
The Centre has so far held several rounds of talks with farmers, including one by Union Home Minister Amit Shah. However, no resolution is in sight even as the protest continued for the 20th day on Tuesday.
Also read: Amid COVID job loss, MNREGA shows why PM shouldn't ridicule it
The BJP has argued that the Congress is contradicting its own stand. Union minister Ravi Shankar Prasad said repeal of the APMC Act was part of the 2019 manifesto of the Congress. Besides, contract farming had also started during the Manmohan Singh government in many Congress states, Prasad said.
Also read: Farmers will get access to new markets under new laws, say PM Modi
Former Haryana Chief Minister and Congress Bhupinder Singh Hooda, who headed the committees that made these recommendations, clarified. "The Congress had always supported the farmers and had geared its policy towards offering farmers the Minimum Support Price guaranteed by the government, which has no place in the NDA's new farm laws," said Hooda.
Meanwhile, the Haryana police said that about 60,000 protesters are camping at the Haryana-Delhi borders and the number is increasing every day. They said the borders can't take more people as "the situation is increasingly turning unsustainable". Apart from far-flung areas of Punjab, farmers have been arriving from Haryana, MP, UP and other parts of the country to join the protest.
One of NDA's former allies, the Shiromani Akali Dal (SAD), has said that the BJP was the real 'tukde tukde gang'. The party is trying to push a patriotic Punjab into communal flames, SAD president Sukhbir Singh Badal said. He accused the BJP of hurting national unity by inciting Hindus against Muslims. "Now they are trying to pit Punjabi Hindus against their Sikh brothers, particularly farmers," he said.