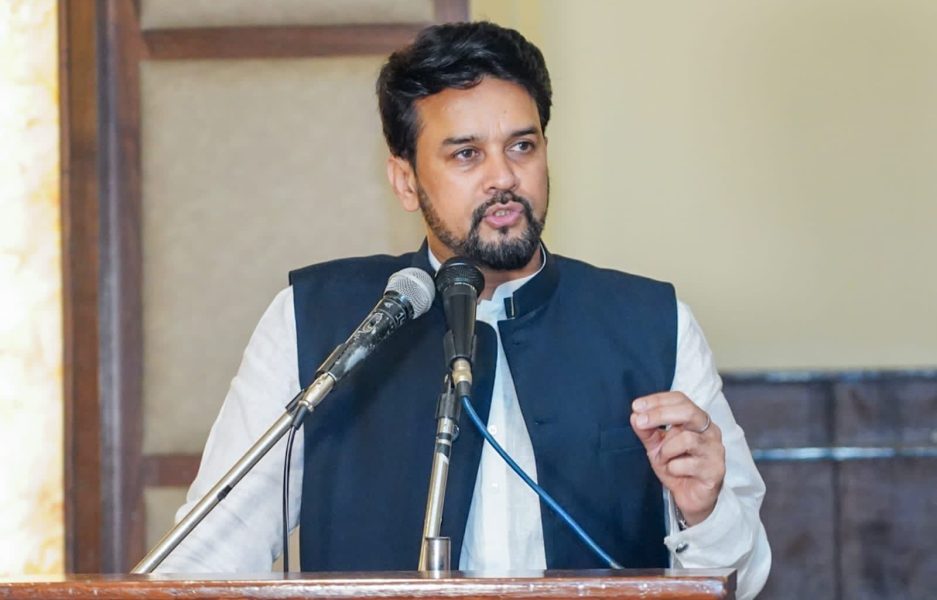 'Persons no longer MPs desire to stall Parliament proceedings': Thakur's dig at Rahul
Hitting out at the Congress-led Opposition for "not allowing Parliament to function", Union Information and Broadcasting Minister Anurag Thakur on Friday (July 21) wondered if it was because their leader was no longer a member of the Lok Sabha.
In an apparent reference to Congress leader Rahul Gandhi, who was disqualified as a Lok Sabha member in March, Thakur wondered whether it was the "desire" of some persons no longer members of the House to ensure that Parliament does not function.
"Opposition is making excuses for not allowing the House to function. Some persons are no longer members of the House and it is their desire that the House should not function," said the Union minister outside Parliament.
Also read: Will not allow OTT platforms to demean Indian culture: Anurag Thakur
Rahul Gandhi was disqualified as a member of Parliament on March 24 after a Gujarat court convicted him and sentenced him to two-year imprisonment on charges of criminal defamation for comments he made about the Modi surname.
The Manipur violence rocked proceedings in both houses of Parliament on the first day of the Monsoon session on Thursday (July 20), with the Opposition demanding a statement from Prime Minister Narendra Modi and a discussion on the situation in the northeastern state.
Both Lok Sabha and Rajya Sabha failed to transact any business as opposition members created uproar over the situation in Manipur despite the governments assurance that it was ready to discuss the issue in both houses.
Also read: Anurag Thakur accuses Congress of fuelling violence in Manipur
Thakur said that the government was ready for a debate on the situation in Manipur in Parliament, but the Opposition was running away since they fear their state governments, where similar incidents have taken place, will be exposed. "Are they running away because they fear that their state governments will be exposed during the discussion," he said.
Thakur said that Prime Minister Modi had already said the Manipur incident was unfortunate and the guilty will not be spared.
"We are sensitive and responsible, but the Opposition is running away from responsibility as well as discussion." The government has made it clear that Home Minister Amit Shah will respond to the debate in Parliament on the Manipur situation.
(With agency inputs)