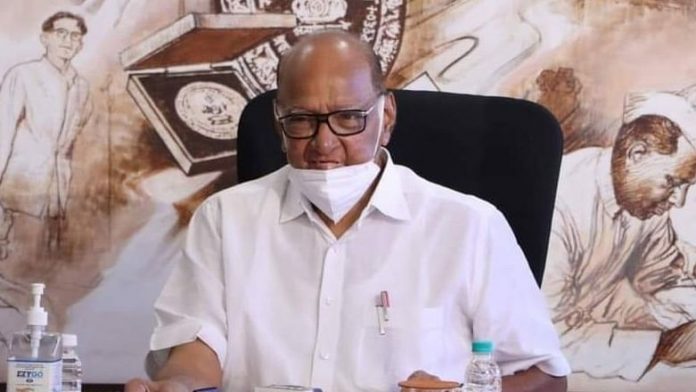 NCP chief Sharad Pawar said he is observing a day-long fast on Tuesday (September 22) to protest the suspension of eight Rajya Sabha members of the Upper House.
The MPs were suspended for the remaining part of the current session over their "misbehavior" with the House deputy chairman during the passage of the farm Bills on Sunday.
Addressing a press conference, Pawar, a Rajya Sabha member, also bemoaned the conduct of Rajya Sabha Deputy Chairman Venkaiah Naidu and the Modi government's decision of "bulldozing" the Opposition in the House.
The eight MPs were expelled for expressing their opinion, Pawar said, adding that the deputy chairman did not give priority to (House) rules.
The suspended members include Trinamool Congress' Derek O'Brien, Aam Aadmi Party's Sanjay Singh, Congress' Rajeev Satav, and CPI-M's KK Ragesh.
The MPs threw papers, wrenched mics away, and "physically threatened" Deputy Chairman Harivansh Singh following the passage of the controversial farm bills despite the Opposition's vehement protests.
Related news: Govt hikes MSP of six Rabi crops amid row over farm bills
Sanjay Singh and Congress member Rajiv Satav were seen climbing onto the Secretary General's table at the centre of the House. Derek O'Brien waved a rulebook before the Chairperson and some members pulled out mics at their seats. A few members also tore up copies of the Bills.
The row in the Upper House intensified after the Opposition demanded physical voting, but Harivansh Singh refused. Opposition members ran towards the chairman and attempted to tear up the rule book. They also tried to snatch the Deputy Chairman's mic. A voice vote took place amid slogan-shouting by MPs.
The Opposition members then sat in protest within the House, preventing the start of the Lok Sabha shift. Nearly 50 members moved a no-trust motion against Harivansh Singh.
Rajya Sabha chairman Venkaiah Naidu, however, rejected the Opposition's no-confidence motion against Harivansh Singh.
(With inputs from agencies)