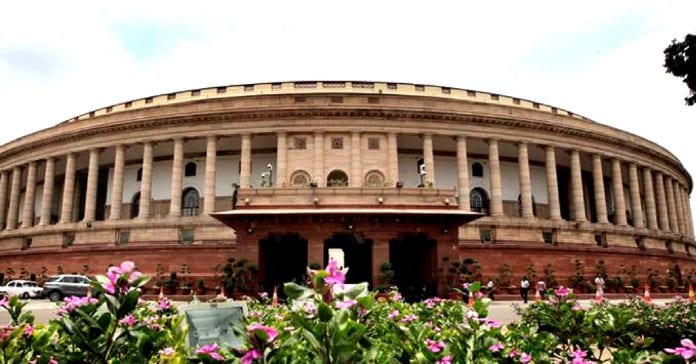 The British-built old Parliament building, an architectural splendour and a historic landmark in the heart of New Delhi, was inaugurated by Viceroy Lord Irwin on January 18, 1927.
On May 28, when Prime Minister Narendra Modi opens the new Parliament building, the old building will lose a privilege it has enjoyed for almost a century when it saw the transfer of power from British to Indian hands.
Its chamber also heard the explosion caused by bombs which revolutionaries Bhagat Singh and Batukeshwar Dutt hurled. It is also where Jawaharlal Nehru gave his historic Tryst with Destiny speech on August 15, 1947.
Also read: New Parliament inauguration: Who is attending, and who is boycotting?
With an impressive colonnade of 144 creamy sandstone on the first floor, the old building was opened at a time when the new imperial capital of the British Raj was being built in the Raisina Hill area.
According to archival documents and rare old images, a grand ceremony was held on January 18, 1927 to mark the opening of the parliament building, then called the Council House. Britain's Duke of Connaught had laid the foundation stone of Parliament House on February 12, 1921.
Old parliament
The building, with a diameter of 560 ft and circumference of one-third of a mile, was designed by Sir Herbert Baker, who with Sir Edwin Lutyens designed the new imperial capital in Delhi.
Lord Irwin opened the door of the Council House with a golden key.
The sprawling edifice covered an area of nearly six acres. Its creamy sandstone colonnade is one of the most distinctive parliament buildings anywhere in the world.
The inauguration of the new parliament has run into a controversy.
Twenty opposition parties have announced their decision to boycott the inauguration of the new building by the prime minister, saying it should have been opened by President Droupadi Murmu.
Also read: Show 'big heart' and attend Parliament building inauguration: BJP urges Opposition
The new complex will also have a grand Constitution Hall to showcase India's democratic heritage, a lounge for members, a library, multiple committee rooms, dining areas, and ample parking space.
Till the Council House or Parliament House, as it is known today, was built, the legislature was housed in the iconic Old Secretariat building of the government, which today is home to the Delhi Assembly.
(With agency inputs)