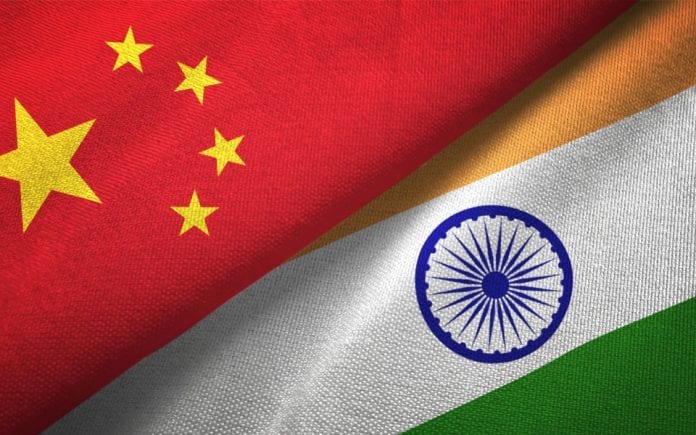 Days after the sixth round of military commander-level talks took place to find a resolution to the India-China border dispute, the Union Ministry of External Affairs has said that the way ahead is to abstain from unilaterally changing the situation on the ground while talks on disengagement are underway.
Answering questions during a press briefing on Thursday (September 24), MEA spokesperson Anurag Srivastava said, "The way ahead will be to refrain from making any attempts to unilaterally change the status quo, while the two sides continue their discussions to achieve complete disengagement in all friction areas and to ensure full restoration of peace and tranquillity in the border areas."
He, however, made no mention of the recent attempts of Chinese troops to transgress into Indian territory near the south bank of the Pangong Tso Lake in eastern Ladakh, the latest of them being on August 31.
Related news: India-China vow not to escalate tension at LAC, no decision of friction points
Srivastava also stressed that disengagement is a complex process which needs "redeployment of troops by each side towards their regular posts on their respective sides of the Line of Actual Control."
He said the next meeting on the Working Mechanism for Consultation and Coordination (WMCC) will take place ahead of the next round of corp commander-level talks.
"Even as the two sides work towards complete disengagement in all friction areas, it is at the same time also necessary to ensure stability on the ground. The latest senior commanders meeting should be seen in this overall context," he said.
During the last military-level talks, India and China decided to keep from escalating the situation at the LAC including not deploying any additional troops, refraining from unilaterally changing the status quo and taking any action that will further complicate the situation.
Related news: If Russia plays a role, peace between India, China can be salvaged
Minutes of the meeting, however, made no mention about the withdrawal of troops from key friction points in eastern Ladakh.