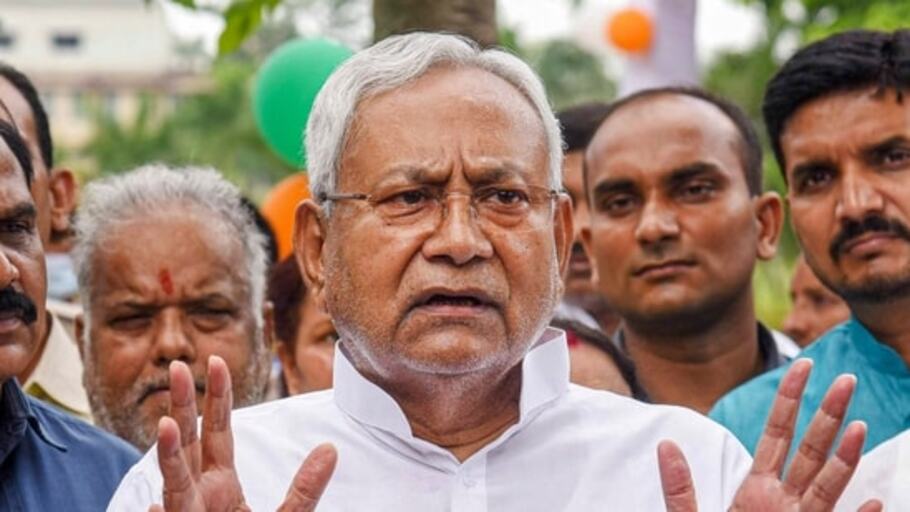 No need for new Parliament building: Nitish
Amid Opposition's call for boycotting the inauguration of the new Parliament building, Bihar Chief Minister Nitish Kumar Saturday asserted that there is "no need" for a new Parliament building.
The new Parliament building is an attempt to write a new history by those who had no contribution in the freedom struggle, he told reporters in Patna. Kumar also expressed dismay over President Droupadi Murmu and Vice-President Jagdeep Dhankhar, who is also the chairman of Rajya Sabha, not being invited to the function.
Also read: SC refuses to entertain PIL for inauguration of new Parliament building by President
JDU, of which he is a senior leader, has announced that it will boycott the inauguration of the new Parliament building on Sunday. The party will observe a daylong fast in Patna on the day to protest the inauguration of the new Parliament building by Prime Minister Narendra Modi.
"There is no need for a new Parliament building. Those who had no contribution to the country's fight for independence are trying to distort history. It is quite surprising that the President of India and the Vice-President, who is the chairman of Rajya Sabha, have not been invited to the inauguration ceremony," Kumar said.
Asked about his decision to skip the Niti Aayog meeting in Delhi on Saturday, Kumar said, "It was in the morning and I had other engagements in Patna during the day. Had the meeting been held in the afternoon, I would have attended it. I sent a list of ministers and officials who could attend the meeting, but there was no response from the Centre. So no representative from Bihar is attending today's meeting."
Also read: New Parliament inauguration: Who is attending, and who is boycotting?
On the RBI's decision to withdraw Rs 2000 denomination banknotes from circulation after September 30, 2023, Kumar said, "First Rs 1000 currency notes were withdrawn and now Rs 2000… I fail to understand their intentions."
To questions on a likely meeting of non-BJP parties in Patna to discuss opposition unity before the coming Lok Sabha elections, he said, "We will talk about it later." Kumar had met Trinamool Congress supremo Mamata Banerjee in March who asked him to hold a meeting of the Opposition parties in Patna in May end.
(With agency inputs)