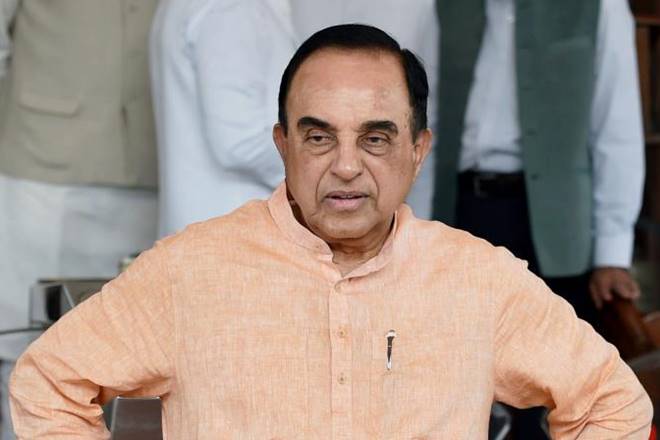 Ola cabs' suspension order revoked
Ahead of the upcoming Lok Sabha elections, the Congress party swung into action to revoke the Karnataka Transport Department's order cancelling Ola Cabs' licence. Minister for social welfare Priyank Kharge tweeted that the cab aggregator would run its business as usual from Sunday. However, the minister added that there was an urgent need for policies to catch up with new technologies.
Subramanian Swamy rejects Modi's Chowkidar campaign
Bharatiya Janata Party MP Subramanian Swamy kicked up yet another storm after he said that he cannot support Prime Minister Narendra Modi's Main bhi chowkidar campaign as he was a brahmin and not a chowkidar (watchman). In an interview to a Tamil news channel, he went on to say that, as a brahmin, he is the one who gave out orders to chowkidars and that they are expected to follow those.
Street hawker raises awareness about voting
At a time when the trades of chaiwallas and chowkidars have become part of the political discourse, a humble street hawker in Patna is diligently working to raise awareness about voting and asking the electorate to vote on the basis of a candidate's merit to build a strong democracy. Through his cycle Jagrukta Yatra, Lal Mani Das travels across the Bihar capital and also tells people to not give into the temptation of money or other material gains offered by others to sway their votes.
Country facing job crisis, says Sam Pitroda 
Employment, employment, and employment — that will be the focus of the Congress' election campaign, the party's manifesto committee member Sam Pitroda said, asserting that the country was going through a job 'crisis.' Pitroda, the chief of Indian Overseas Congress, said agrarian distress was also a major issue facing the country and it needed to be addressed. In an interview to PTI, he said Priyanka Gandhi Vadra would make a huge impact in the general elections.
Jagan Mohan Reddy taps into Gully Boy fame
Apna Time Aayega, a rap number from the Ranveer Singh-starrer Gully Boy, has become part of a campaign video focusing on YSR Congress Party (YSRCP) president YS Jagan Mohan Reddy. Film-maker Mahi V Raghav, who recently directed a biopic of Jagan's father and former Andhra Pradesh chief minister YS Rajasekhar Reddy, made a campaign video using the popular Hindi song in the background with visuals of Jagan's public speeches and rallies.
NTR lives on through rival parties
What do rivals Telugu Desam Party, the YSR Congress Party, and the BJP have in common in Andhra Pradesh? Each of them has at least one member of former chief minister NT Rama Rao (NTR)'s extended family in the poll fray fighting on its behalf. This shows that NTR's political legacy still finds resonance in the state politics, more than 23 years after his death.
Communal tension prevails in Gurugram
Two days after members of a Muslim family were beaten up by a group of men, tension prevailed in Gurugram even as police arrested the six accused, said a PTI report. Deputy Commissioner of Police Himanshu Garg said patrolling and deployment of police had been strengthened in the area to avoid any untoward incident. The community members too assembled outside the house of Shamshad that was attacked by a mob.