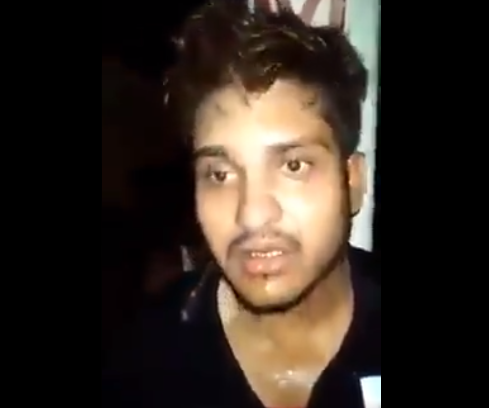 In yet another incident of mob attacks on minorities, a 24-year-old Muslim youth in Kharsawan district of Jharkhand on June 18, was caught by an irate mob on charges of theft and asked to chant 'Jai Shri Ram' and 'Jai Hanuman' while being mercilessly beaten up by men with sticks. The victim Tabrez Ansari succumbed to his injuries on Saturday (June 22), media reports said.
A special investigation team (SIT) has been set up to look into the death of Ansari. Eleven people were already arrested on Monday and two police personnel suspended in connection with the incident.
The lynching came to light after a video showing a mob beating up the youth surfaced on social media. The video, which was widely circulated on social media shows, Tabrez tied up to a pole and assaulted by men with sticks while a crowd watches in silence. Tabrez is seen pleading his captors for mercy while they ask him to chant 'Jai Shri Ram' and 'Jai Hanuman'. He succumbed to his injuries on Saturday at a local hospital. He was caught by the mob on charges of stealing a motorcycle.
For the longest time, RW ridiculed Muslims for the phrase Allahu Akbar for being an exclamation before violent terrorist activities.

It's about time they recognise that Jai Shri Ram has also become an exclamation before violent terrorist activities.pic.twitter.com/mWG9wsQeMN

— Zainab Sikander (@zainabsikander) June 24, 2019
Such incidents are not new to the country, and the frequency is upsetting. A similar incident was reported by The Hindu last month wherein a Muslim man in Gurugram was forced to remove his skullcap and chant 'Jai Shri Ram'. In the report, he claimed he was slapped and assaulted thereafter.
Also Read: India snubs US on religious freedom report, says it has no locus standi to judge
In Assam's Barpeta district, a group of people from a minority community were assaulted and forced to chant 'Jai Shri Ram' slogans last week. Two FIRs were filed against a right wing organisation in this connection.
Incidentally, this comes at a time when the Indian government rejected the claims of a US report that religious freedom in the country saw a downward trend since 2018. The annual 2019 International Religious Freedom Report published on Friday (June 21) alleged that mob attacks by violent extremist Hindu groups against minority communities continued in India in 2018.