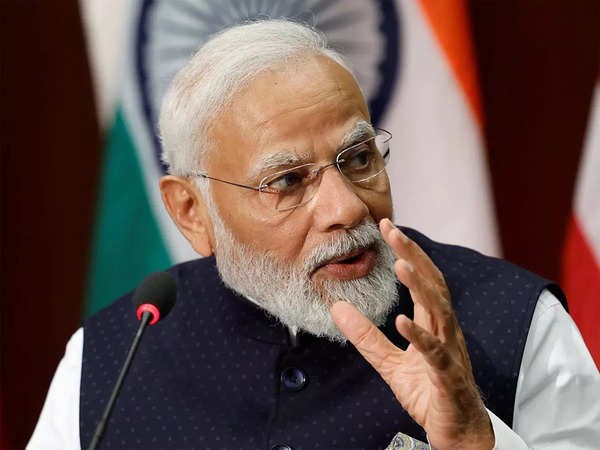 Muslim body comes out strongly against UCC after Modi's aggressive pitch
Shortly after Prime Minister Narendra Modi came out strongly in favour of a Uniform Civil Code (UCC), India's most influential Muslim body denounced the proposed law, saying it will be "unnecessary, impractical and extremely harmful for our plural country".
Months ahead of assembly elections in four major states, Modi told Bharatiya Janata Party (BJP) workers in Bhopal on Tuesday (June 27) that two set of laws in one country will not work.
The Constitution, he said, speaks about equal rights for all citizens, and even Supreme Court rulings had called for uniform laws. Muslims, the country's largest minority, were being instigated by parties prone to vote-bank politics while the BJP was against appeasement, he thundered.
Also read: A country cannot run on two laws: PM Modi bats for Uniform Civil Code
In response to the prime minister's strident remarks, which comes on top of a move by the Law Commission to seek views afresh on the subjects, the All India Muslim Personal Law Board came out strongly against a UCC at an emergency meeting that lasted some three hours late on Tuesday.
Its members discussed the legal aspects of the UCC in the context of Modi's remarks, which are seen to prioritise an agenda that has always been part of BJP manifestos.
The Muslim body said it will submit its views to the Law Commission.
What's UCC?
A UCC refers to a set of overarching laws that apply to everyone in the country and will replace all existing religion-based personal laws, rules of inheritance, adoption and succession. Article 44 of the constitution calls upon the State to aim for a UCC throughout the territory of India.
On Tuesday, Modi said: "You tell me, in a home, how can there be one law for one member and another law for another member? Will that home be able to function? Then how will the country be able to function with such a dual system? We have to remember that even in the constitution, there is a mention of equal rights for all.
Watch: PM Modi triggers UCC debate; Owaisi terms it 'Hindu Civil Code'
"These people (Opposition) level allegations against us but the reality is that they chant 'Musalman, Musalman'. Had they really been (working) in the interests of Muslims, then Muslim families would not have been lagging in education and jobs," he added.
Muslim views
The Board meeting was attended by, among others, its president Saifullah Rehmani and Maulana Khalid Rasheed Farangi Mahali, chairman of the Islamic Centre of India.
Maulana Khalid Mahali told the media: "We will oppose the Uniform Civil Code tooth and nail. We are chalking out a strategy to counter the proposed move of the government by presenting our view in front of the Law Commission more powerfully. All prominent Muslim leaders of the country were present in the online meeting held on Tuesday… For the past several years, politicians have been raising the issue of UCC just before the elections. This time too, the issue has come up before 2024 elections."
The Maulana added: "I have always said that the UCC is not only going to affect the Muslims but also the Hindus, Sikhs, Christians, Jains, Jews, Parsis and other miniscule minorities in the country. India is a country where language changes at 100 km.
Also read: Owaisi slams Modi on triple talaq, asks why "getting inspiration from Pakistan"
"So, how can we have the same set of rules for all communities? Every community has a different way of praying, performing rituals and conducting ceremonies like marriage. The freedom to practice one's own faith and way of life is granted to everyone by the constitution."
He said: "(The) Board considers a UCC unnecessary, impractical and extremely harmful for our plural country and demands that the government must not waste the country's resources in this unnecessary work and cause chaos in the country."
(With agency inputs)