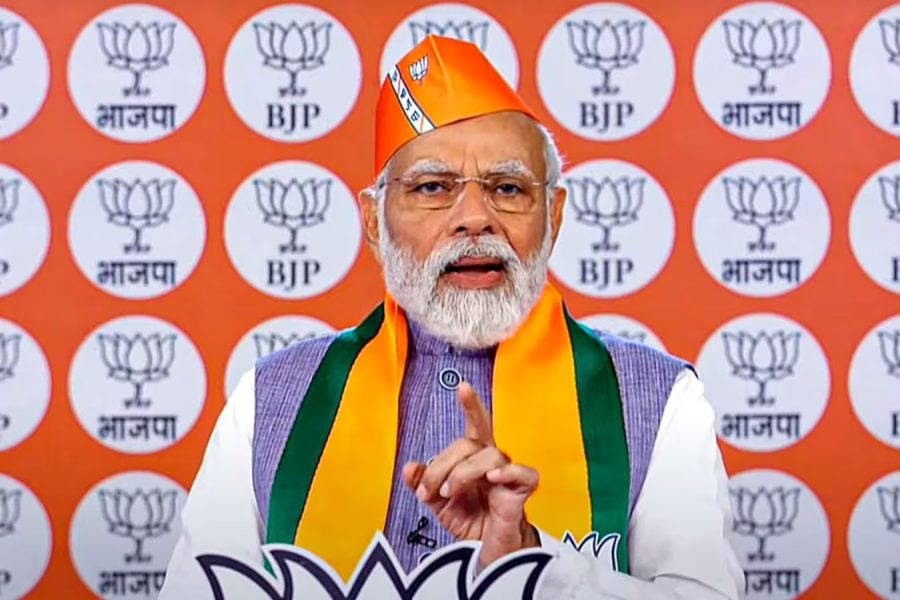 Modi will settle abroad after losing 2024 polls, enjoy pizzas, momos: Lalu
Rashtriya Janata Dal (RJD) president Lalu Prasad on Sunday (July 30) claimed Prime Minister Narendra Modi was worried about losing next year's Lok Sabha polls and looking for a sanctuary abroad.
Prasad made the remark when his comments were sought on Modi's "Quit India" jibe a few days ago when the PM had accused Opposition parties, which have formed the new coalition "INDIA", of corruption, nepotism and appeasement politics.
"It is Modi who is planning to quit… This is the reason why he is visiting so many countries. He is looking for a place where he can cool his heels and enjoy pizzas, momos and chow mein," he said.
Also read: Mann Ki Baat: Modi announces 'Meri Mati Mera Desh' campaign to honour martyrs
Peals of laughter followed the wisecrack of the RJD supremo whose ability to lighten up a situation with the use of earthy humour has been legendary.
The ailing septuagenarian made a rare public appearance at a function organised in Patna by his elder son and Bihar minister Tej Pratap Yadav.
Prasad also said he was looking forward to the next meeting of "INDIA" at Mumbai scheduled next month which he would attend alongside his arch-rival turned ally Nitish Kumar, the Bihar Chief Minister.
Also read: Modi: Those who politicise language for selfish ends will have to shut shop
"We must keep the unity intact and defeat the BJP. Narendra Modi is trying to subvert the Constitution, but we shall foil the bid," Prasad said.
He also blamed the Centre for the ongoing strife in Manipur.
Also read: 'Call us whatever you want Mr Modi. We will…': Rahul Gandhi hits back at Modi