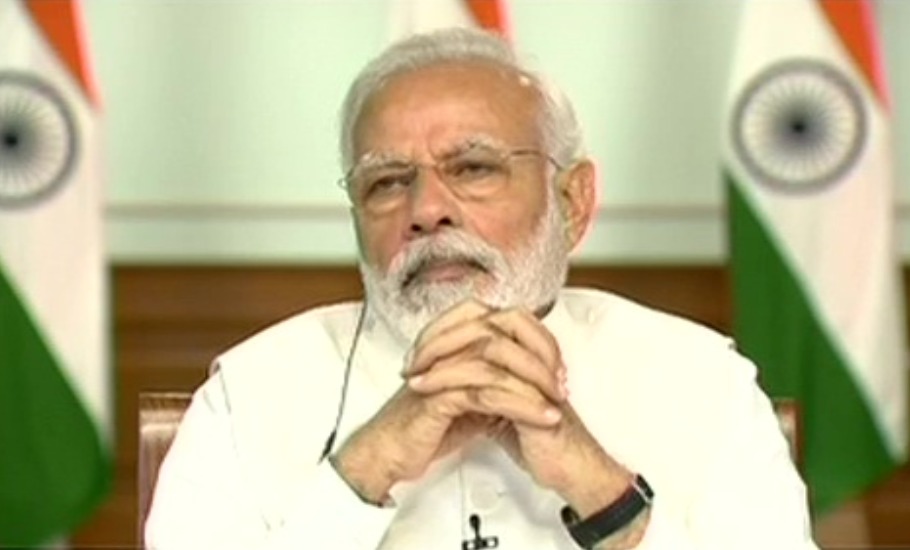 Prime Minister Narendra Modi is scheduled to chair a meeting with leaders of all political parties on Friday (June 19) to discuss the violent face-off between Indian and Chinese troops on June 15, which left 20 Indian soldiers dead and more than 70 injured.
According to ANI, while leaders from 20 political outfits including Sonia Gandhi from the Congress and Mamata Banerjee from the Trinamool Congress are expected to attend the virtual meeting slated for 5 pm, the Aam Aadmi Party (AAP) and RJD are among prominent parties that have not been invited.
Related news: No soldier missing in action; 78 injured in hospital: Army on Galwan clash
Advertisement
Calling the Centre an "ego-ridden government," AAP leader Sanjay Singh said that opinions of all parties should be sought during a national emergency.
Reports said Defence Minister Rajnath Singh personally called all party presidents on Thursday evening to invite them to the meeting.
In a tweet, RJD leader Tejashwi Yadav sought to know why his party was not invited and on what grounds the "inclusion/exclusion" was based.
Speaking to NDTV, a source said only parties with at least five MPs have been invited, while AAP has only four.
Interestingly, the RJD has five MPs, but was still not invited. The same was pointed out by RJD leader Manoj Kumar Jha in a tweet.
Twenty soldiers were killed and 78 injured in the June 15 clash with Chinese troops in Galwan Valley of eastern Ladakh.
The Congress has been vehemently questioning the government not only to come clear on the happenings at the border, but also give exact information as to how the Chinese managed to walk into Indian territory.
Related news: Galwan attack was planned, govt caught napping: Rahul Gandhi
In a fresh salvo on Friday, Congress leader Rahul Gandhi said the Centre was fast asleep while soldiers were killed in a planned attack by the Chinese.