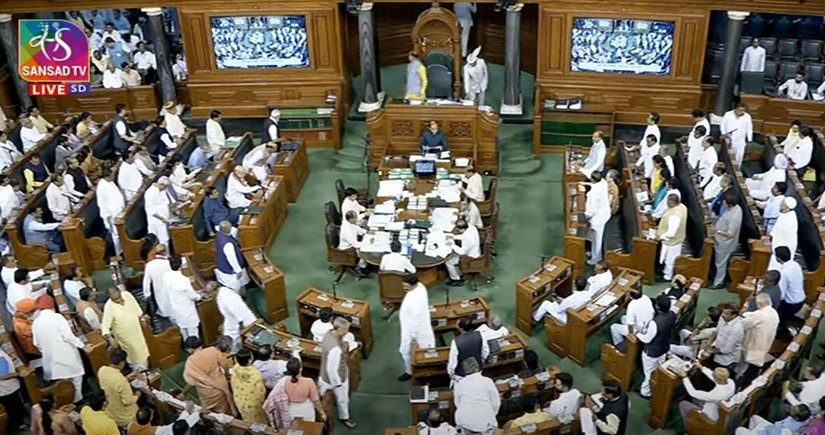 Manipur issue: Lok Sabha adjourned for the day; Opposition MPs walk out of RS
Lok Sabha proceedings were adjourned for the day on Wednesday (August 2) as Opposition members continued with their protests on the Manipur issue.
The protests began as soon as the House met for the day. Many opposition members were in the Well of the House shouting slogans and displaying placards during Question Hour.
Two questions and their supplementaries were taken up amid the din.
Also read: LS passes bill to use birth certificate as single document for multiple purposes
Midhun Reddy, who was in the chair, requested the members to let Question Hour happen.
As the protests continued, proceedings were adjourned in less than 20 minutes till 2 pm. Later, the House was adjourned for the day as the protests continued.
Parliament proceedings have been disrupted due to protests on the issue of the violence in Manipur since the Monsoon session began on July 20.
Opposition leaders walk out from RS
Meanwhile, Opposition leaders on Wednesday walked out from the Rajya Sabha after the Chair did not admit their notices for suspension of the listed business and take up discussion on the Manipur issue.
Soon after the listed papers were tabled, Chairman Jagdeep Dhankhar said he has received 58 notices under Rule 267 of the Rajya Sabha demanding discussion on the ongoing situation in Manipur.
He said the notices have not been accepted, triggering protests by opposition members. As the Chair moved ahead with the scheduled Zero Hour, the opposition members walked out from the House.