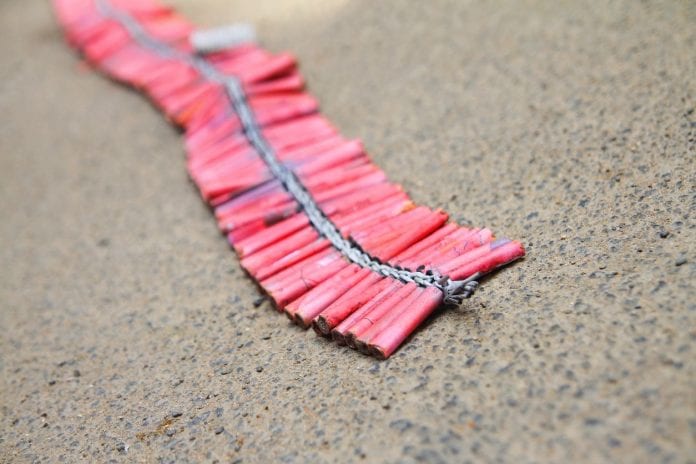 Karnataka is the latest state to ban firecrackers ahead of Diwali. The BJP-ruled state took the decision on Friday (November 6) and it was announced by Chief Minister B S Yediyurappa.
"We discussed this and are taking the decision to ban fireworks this Deepavali. It has been discussed and an order is being issued. This is because of COVID-19," Yediyurappa told reporters.
Related news: The science behind CSIR's green cracker formula
Karnataka follows Odisha, Rajasthan, West Bengal, Sikkim and Delhi in banning firecrackers. Delhi Chief Minister Arvind Kejriwal said coronavirus cases have increased in the national capital due to the festival season and pollution.
Reviewed corona situation in Del n preparedness wid Chief Secy, Health officials and all DMs. Corona cases hv increased due to festival season n pollution. It was decided to

1. Ban crackers in Del

2. Ramp up medical infra, Oxy n ICU beds are being increased in Del govt hospis

— Arvind Kejriwal (@ArvindKejriwal) November 5, 2020
"Reviewed corona situation in Delhi and preparedness with Chief Secy, Health officials and all DMs. Corona cases have increased due to festival season and pollution. It was decided to: 1. Ban crackers in Delhi, 2. Ramp up medical infra, Oxygen and ICU beds are being increased in Delhi govt hospitals (sic)," Kejriwal said in a tweet.
Related news: How green is your Diwali?
'Huge losses'
The ban by the Delhi government has left traders and shopkeepers shocked and said they will suffer "huge losses".
"If the government had to ban the crackers, it could have announced its decision earlier so that we did not go through losses," said a shopkeeper who got the licence to sell firecrackers near Jama Masjid area, PTI reported.
According to a senior Delhi police officer, the process of issuing licences for firecracker shops started on October 23 and ended on October 28.
A total of 260 applications for firecracker shop licences were received. Of them, 138 were  issued licences, said joint commissioner of police (licensing unit) Suvashis Choudhary.
In Odisha, chief secretary A K Tripathy issued a direction on Tuesday (November 3) to prohibit sale and use of firecrackers in all parts of the state from November 10 to November 30. "Any person found violating this order shall be punished under the provision of the Disaster Management Act, 2005 and other relevant laws," the order said.
"Considering the potentially harmful consequences of burning of crackers amidst COVID-l9 pandemic situation and approaching winter, the government of Odisha, therefore, prohibits the sale and use of fire crackers from 10th to 30th of November, 2020, in public interest," the chief secretary said.
पटाखों से निकलने वाले विषैले धुएं से कोविड-19 संक्रमित रोगियों एवं आमजन के स्वास्थ्य की रक्षा के लिए प्रदेश में पटाखों की बिक्री एवं आतिशबाजी पर रोक लगाने तथा बिना फिटनेस के धुआं उगलने वाले वाहनों पर सख्त कार्रवाई के निर्देश दिए हैं। pic.twitter.com/5k50QJbG1k

— Ashok Gehlot (@ashokgehlot51) November 1, 2020
The Congress government in Rajasthan, too, has banned firecrackers. "The government has directed to take strict action against the sale of firecrackers … people should avoid using fireworks on Diwali," Chief Minister Ashok Gehlot said in a statement.
Tamil Nadu CM calls for ban to be revoked
On Thursday, Tamil Nadu Chief Minister K Palaniswami wrote letters and requested his Rajasthan and Odisha counterparts to revoke the ban in their respective states, considering its impact on about eight lakh workers in Tamil Nadu, the national fireworks hub.
About 90% of the total cracker manufacture in the country is from Tamil Nadu which provided direct and indirect employment to about eight lakh people, Palaniswami noted.
"Their livelihood solely depends on the sale of crackers during Diwali season. The ban on bursting crackers in your state can have a direct bearing on the livelihood of over eight lakh workers in Tamil Nadu and an equal number of people engaged in its sale," he said.
Muslim shopkeepers 'threatened' in MP
According to a report on NDTV, Muslim shopkeepers in Madhya Pradesh's Dewas district have been threatened with violence for stocking and selling firecrackers named after Hindu gods or goddesses.
पटाखों पर किसका चित्र हो इसकी जवाबदारी पटाखे बनाने वाले पर है ना कि दुकानदार पर। मोदी जी को अध्यादेश निकाल कर पटाखों पर किसी भी धर्म के देवताओं के चित्र नहीं लगाने का क़ानून बना देना चाहिए।
देवास ज़िला प्रशासन को जो निर्दोष दुकानदार को धमका रहे हैं उन पर कार्रवाई करना चाहिए। https://t.co/1R2A7G2Jqk

— digvijaya singh (@digvijaya_28) November 4, 2020
Congress leader Digvijaya Singh retweeted a video of people "threatening" shopkeepers selling crackers and demanded action against the culprits.
Dewas Collector Chandramauli Shukla said he has asked police to investigate. "During festivals, especially Diwali, we issue guidelines to all firecracker makers. It has been brought to my notice that some people went to shops and threatened shopkeepers because of this. I have asked the police to investigate. The investigation will be in accordance with guidelines," he said.
(With inputs from PTI)