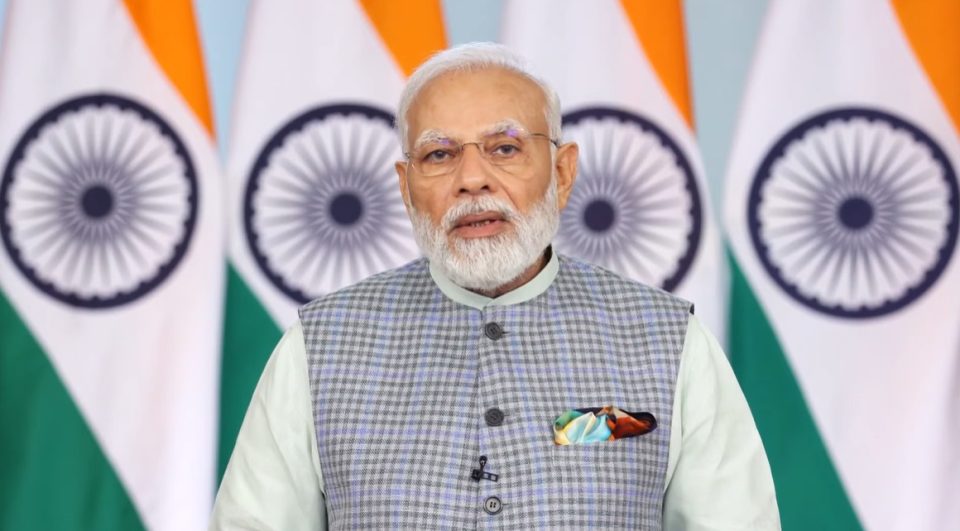 India emerged as centre of global trust over last 9 years: PM Modi at Rozgar Mela
Prime Minister Narendra Modi said on Saturday that greed for power overrode national interest during the UPA government, wreaking havoc on the banking sector, but his dispensation has nursed it back to good financial health.
Modi said India has emerged as a centre of global trust and attraction. Opportunities are increasing in various fields, he said. India is now among the countries with the strongest banking sectors following a series of measures taken by his government, he added.
Addressing a Rozgar Mela after giving appointment letters to over 70,000 recruits virtually, Modi noted that a large number of them have been employed in the banking sector as he highlighted how it was "destroyed" under the previous Congress-led dispensation before his government took corrective measures.
Also read: Ensure life of respect, dignity to Tamils in Sri Lanka: Modi to Wickremesinghe
He said that the "phone banking" scam was one of the biggest scams of the previous government as it broke the back of the banking system. The idea of phone banking was different for that government as loans of thousands of crores of rupees were given to favourites of some powerful leaders and families, and those loans were never meant to be returned, he said.
नौ वर्ष पहले तक जिन सरकारी बैंकों की चर्चा हजारों करोड़ के नुकसान के लिए होती थी, आज बैंकिंग सेक्टर के मजबूत होने से वे रिकॉर्ड प्रॉफिट के लिए जाने जाते हैं। pic.twitter.com/G8R4qsIMj8

— Narendra Modi (@narendramodi) July 22, 2023
His government, Modi asserted, took several measures, including strengthening the management of banks, merging small banks and injecting professionalism, to help the sector. Public sector banks were earlier known for losses running into thousands of crores of rupees and non-performing assets (NPAs), but now they are known for record profits, the prime minister said.
Also read: President Vladimir Putin calls Prime Minister Narendra Modi big friend of Russia
Noting that the next 25 years are crucial for the recruits and the nation as it charts its path to become a developed country, he highlighted the rise of India from the 10th largest global economy to the 5th largest under his government.
Most experts are of the view that India will become the third biggest economy in a few years and it will be a monumental achievement, he added. It will give rise to employment opportunities in every sector and also boost the income of the common citizens, Modi said.
(With agency inputs)