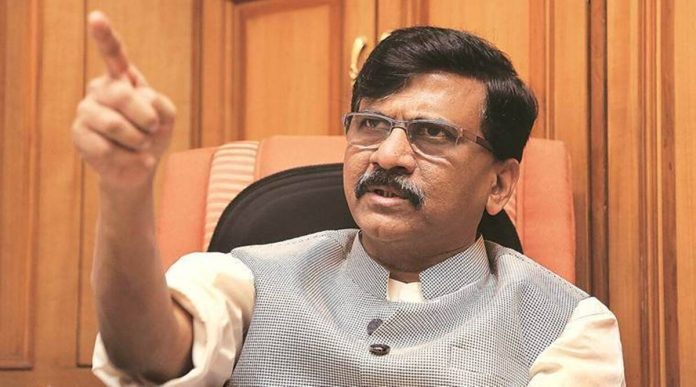 The Delhi High Court on Tuesday summoned former Maharashtra Chief Minister Uddhav Thackeray, his son Aditya Thackeray and Rajya Sabha MP Sanjay Raut on a defamation suit filed by MP Rahul Ramesh Shewale for allegedly levelling frivolous corruption allegations against him and the Eknath Shinde-led Shiv Sena faction.
Justice Prateek Jalan admitted the defamation suit and issued summons to Uddhav, Aditya and Raut.
Also read: Rs 2,000-cr deal to purchase Shiv Sena name and symbol, claims Sanjay Raut
Written statements sought
The high court also asked Google, Twitter, Uddhav, Aditya and Raut to file their written statements within 30 days on the plea seeking removal of the alleged defamatory content from social media platforms.
The court has posted the matter for further hearing on April 17.
Uddhav camp's charges
Raut and other leaders from the Thackeray camp had claimed that Maharashtra Chief Minister Shinde and his fellow leaders "bought" the 'bow and arrow' symbol of the Shiv Sena for Rs 2,000 crore.
Also read: 'Chormandal' remark: Sanjay Raut's breach of privilege notice referred to RS chairman
Shewale's lawyer during the hearing said that Sanjay Raut and others had also made an allegation against an institution like the Election Commission of India (ECI). The Delhi High Court said the ECI is capable of responding to such claims, reports NDTV.
Shewale was represented through senior advocates Rajiv Nayar and Arvind Verma and lawyers Chirag Shah and Utsav Trivedi.
(With Agency inputs)