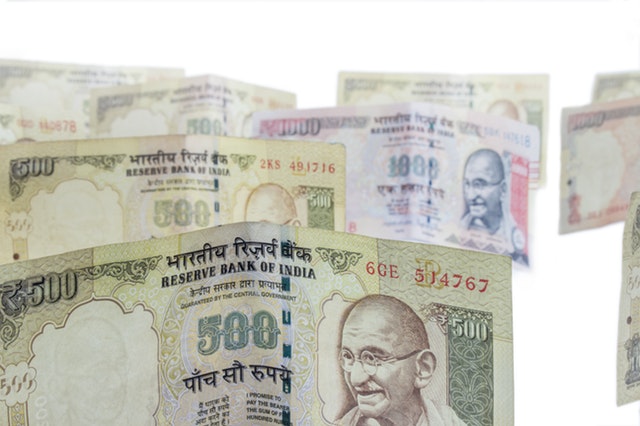 The vacuum-cleaning of black money was the prime target of demonetization – four years back when on November 8, 2016, PM Modi appeared on national television and said all ₹500, ₹1,000 high-value notes will turn invalid by midnight. Black money refers to cash which is not accounted in the banking system or cash for which tax is not paid to the state.
According to the RBI data, almost the entire chunk of money (more than 99 per cent) that was invalidated returned to the banking system. Of the ₹15.41 lakh crore worth invalidated notes, notes worth ₹ 15.31 lakh crore have returned.
In February, 2019, then finance minister Piyush Goyal told Parliament that ₹1.3 lakh crore black money had been recovered through all measures, including demonetization. The government had originally expected that at least ₹3-4 lakh crore black money will get extinguished outside the banking system due to demonetization exercise alone.
So, data suggests that demonetization was a failure in unearthing the black money in the system. The 'note ban' was not successful on two more counts: curbing fake currency and developing a "cashless society".
However, on the fourth anniversary of the 'note ban,' PM Modi said the overnight scrapping of ₹500 and ₹1,000 notes brought in formalization and transparency along with a widening of the tax base and curbing of counterfeit currency.
"Demonetization has helped reduce black money, increase tax compliance and formalization and given a boost to transparency. These outcomes have been greatly beneficial towards national progress," Modi tweeted.
Operation Clean Money', the Prime Minister said, caused increased formalization. "17.92 lakh persons identified for the online verification process in the first phase. 3.04 lakh persons who had deposited cash of 10 lakh or more, but had not filed return till the due date identified. 2.09 lakh such identified non-filers responded & paid self-assessment tax of 6,531 crore. Self-assessment tax of over 13,000 crore was paid by the targeted non-filers," said another tweet by the PM.
Also read: Black money makes round trips and turns white
Here are RBI figures: In 2016, 6.32 lakh counterfeit pieces were seized across the country. Over the next four years (including this year), a total of 18.87 lakh pieces of fake notes have been seized across the country in various denominations, according to the RBI data. During 2019-20, out of the total Fake Indian Currency Notes (FICNs) detected in the banking sector, 4.6 per cent were detected at the Reserve Bank and 95.4 per cent by other banks.
Most number of fake currency notes seized in the post demonetization years was in the ₹100 denominations — 1.7 lakh pieces in 2019-20, 2.2 lakhs in 2018-19 and 2.4 lakh pieces in 2017-18. Compared to the previous year, there was an increase of 144.6 per cent, 28.7 per cent, 151.2 per cent and 37.5 per cent in counterfeit notes detected in the denominations of ₹10, ₹50, ₹200 and ₹500 (Mahatma Gandhi new series), respectively, the RBI data showed.
Therefore, counterfeit notes continue to be circulated even now.
As for the money available with the people is concerned, four years after the government announced demonetization, the currency with public for the fortnight ended October 23, 2020 stood at a record high of ₹26.19 lakh crore — up 45.7 per cent or ₹8.22 lakh crore from a level of ₹17.97 lakh crore on November 4, 2016. In the fortnight ended October 23, 2020, the currency with public rose by ₹10,441 crore to hit a new high. That means cash in the system has been steadily rising, even though the government and the RBI pushed for a "less cash society", digitization of payments and slapped restrictions on the use of cash in various transactions.
Also read: CBI recovers banned notes with face value of ₹26L from ex-CM of Manipur
Obviously, political reactions have been sharp. The Congress on Sunday (November 8) stepped up its attack at the Centre, calling demonetization a "disastrous decision".
"Demonetization was an attack on the poor, farmers, labourers and small shopkeepers of India. Demonetization was an invasion of the unorganized economy of India. We have to recognize this attack and the whole country will have to fight together against this invasion," Rahul tweeted.
The former Congress chief said demonetization was a well-planned move to waive lakhs and crores of loan of capitalist friends of Modi with the public's money.
Several other Congress leaders also echoed his sentiment. "Who do we blame for this blow to the Indian economy, to the Indian people, and to India's economic health? There is only one culprit — those who took that (demonetization) decision and imposed it upon the nation," said Congress leader Shashi Tharoor.
Former finance minister P Chidambaram said that the NDA government did "great harm to India's economy." "The first lesson every ruler and every government must learn is that — even if you do not do good to the people, do not do harm," he said. His party colleague Mallikarjun Kharge also hit out at the Centre over the note ban move. "Demonetization has over a period of time lowered investments, which has in turn, reduced the income levels of people across sectors, leading the country from being the torch-bearer of the 21st century to becoming a tumbling economy."
Hitting back, the BJP said demonetization was good for the country and resulted in cleaning up of the economy, formalization of the informal sector and revenue aggregation.
"Demonetization had dealt a body blow to the systemic financial corruption and black money economy. Since then, it has simultaneously invigorated formal economy and brought unprecedented financial benefits to all sections of society," BJP national spokesperson Rajeev Chandrasekhar told media at the party's headquarters in Delhi.
"If there is anybody who shouldn't talk about loot, mismanagement of the economy, it should be people from the Congress," he said.
Former Minister of state for Finance Jayant Sinha tweetee on the fourth anniversary of the 'note ban': "This has increased tax compliance and collection, strengthened national security and formalized the economy."
Clearly, political rhetoric has not gone with the facts on the ground.
Also read: GDP never fell: Why Nirmala Sitharaman is right about demonetization